Medical examiner identifies remains of Diamond Head victim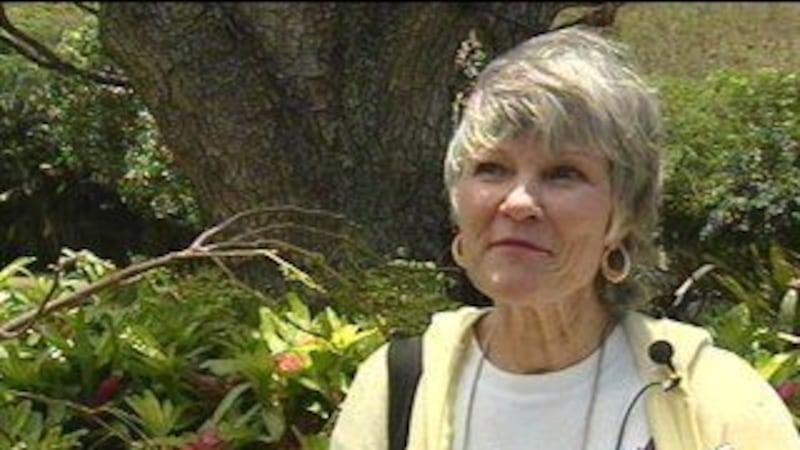 Updated: Jan. 25, 2020 at 9:53 AM HST
HONOLULU, Hawaii (HawaiiNewsNow) - The Honolulu Medical Examiner has positively identified both sets of remains that were recovered from the scene of a massive fire in Diamond Head this week, city officials said Friday.
One set of remains were those of 77-year-old Lois Ann Cain, believed to have been the landlord of suspected murderer Jerry Hanel, who shot and killed two Honolulu police officers on Sunday before setting fire to the home he was hiding in.
The second set of remains has also been positively identified, though an official announcement was not made, pending notification of next of kin.
Law enforcement sources believe the second set of remains to be Hanel.
Details surrounding Cain's cause of death were not released, pending further investigation.
On Thursday, in the wake of the deadly rampage, Honolulu's police chief said she wanted to help tighten loopholes in Hawaii's already tough gun laws that may have provided Hanel an opportunity to acquire the weapons he used to shoot and kill Officer Tiffany Enriquez and Officer Kaulike Kalama.
Police Chief Susan Ballard said Thursday that police found multiple firearms at the Hibiscus Drive property where Hanel, 69, lived.
The guns were all badly damaged in the scorching blaze.
Speaking to Hawaii News Now, Ballard said none of the guns found at the property were registered to the suspect, his landlord, or her husband, who died in 2005.
But there are suspicions that the weapons in the home had been owned by the homeowner's deceased husband ― and one of the proposed bill before lawmakers would deal with that issue.
[Read more: Suspect may have used his landlord's gun collection to ambush officers]
[Read more: Police Chief: State's handling of mentally ill who pose threat should include 'tough love']
"We're going to be looking at that," Ballard said. "If someone passes away ... the guns are going to need to be registered."
There are now 38 gun proposals moving through the Legislature ― and more than a dozen were introduced since the weekend shooting.
[Special section: Tragedy at Diamond Head]
Legislators are also all but certain to consider mental health proposals in the wake of the tragedy.
Ballard has called for a new "tough love" approach for those with severe mental illnesses who refuse to seek help and may pose a danger.
Hanel had exhibited signs of mental illness and his neighbors say he'd terrorized them for years.
"We want take a look at filling in the gaps and getting treatment options so instead of us taking folks to jail and then they get released back maybe transition into treatment facilities," she said.
"This is the time we need to do something."
The proposals are likely to be met with opposition, though. Gun advocates, for example, have already pledged to vigorously oppose any new restrictions.
"Most of these laws are a knee-jerk reaction," said Namiki Roberts, of the Hawaii Firearms Coalition.
"It only hurts law-abiding gun owners. You are putting more burdens on gun owners who are following the law."
Copyright 2020 Hawaii News Now. All rights reserved.