Victims who lost homes, savings in Ponzi scheme speak out at con man's sentencing
Published: Jul. 18, 2011 at 4:16 PM HST
|
Updated: Jul. 18, 2011 at 10:36 PM HST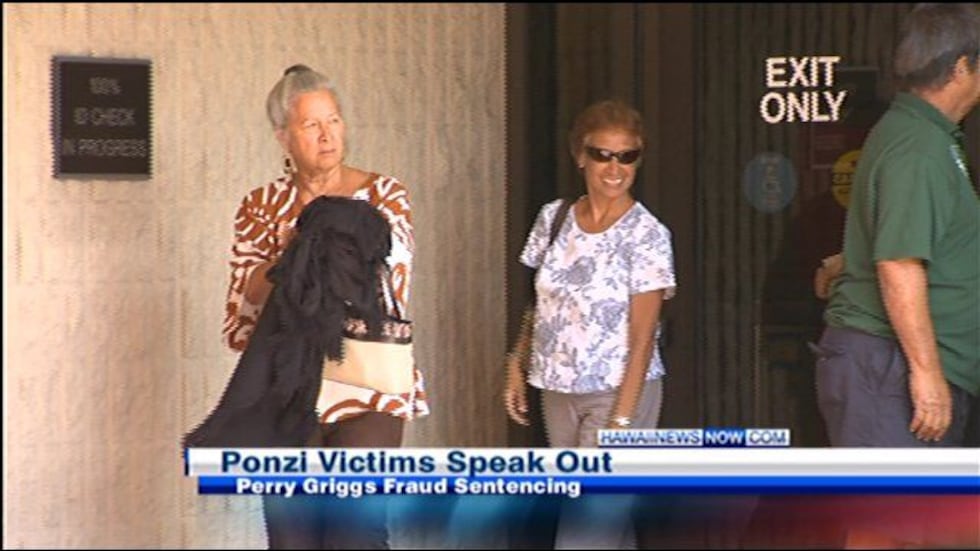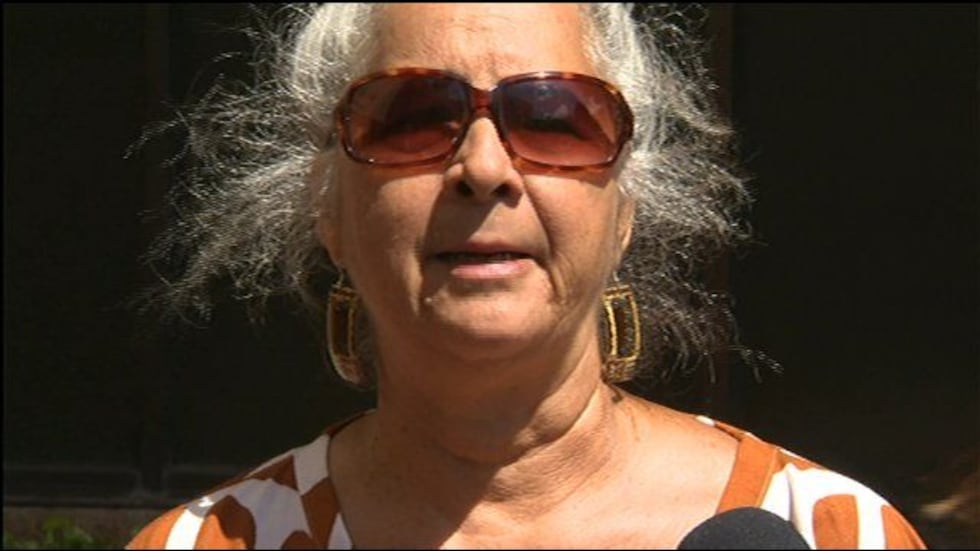 By Minna Sugimoto - bio | email
HONOLULU (HawaiiNewsNow) - Hawaii residents whose financial lives were turned upside down by a convicted scam artist tearfully spoke at his sentencing at US District Court in Honolulu Monday.
"I came here just to have closure. That's why I came," Nanifay Paglinawan, fraud victim, said. "I didn't want to keep hanging on to the pain, the resentment and the anger."
Perry Griggs, 50, pleaded guilty to mail fraud and wire fraud in connection with a Ponzi scheme that netted an estimated $4 million. His 17 victims took out mortgage loans, or liquidated their retirement and personal savings to invest.
"I'm a hard-working person," Paglinawan said through tears. "I worked all my life. We had our children. We really believed him."
FBI agents say Griggs was serving time in a Las Vegas prison for a similar crime, when he managed to convince his fellow inmates and their families to invest money in a non-existent company called "Aloha Trading."
"Mr. Griggs befriended a lot of these Hawaii inmates and convinced them that he was this investment guru who could make money in commodities trading and produce massive rates of return," Tom Simon, FBI special agent, said.
Griggs' wife, Rachelle, also pleaded guilty in the case and is awaiting sentencing.
"He and his wife used Jesus' name throughout the whole ordeal I went through," Nohea Colton, fraud victim, said in court. "When you die, you're going to wish you paid us all back."
Perry Griggs faced the gallery and apologized for his actions.
"It's despicable what I've done to you," he said. "There's no excuse for it. I'm ashamed of myself."
In its pre-sentencing report to the court, the US Probation Office recommended a stiffer punishment than the 63- to 78-month range prescribed in the federal guidelines. US District Judge David Ezra postponed the rest of the hearing to give the defense an opportunity to review the report and possibly prepare a challenge.
Giving a defendant such an opportunity when he or she is facing a harsher sentence is mandated under a recent US Supreme Court decision.
"He never intended for this to happen," John Schum, defense attorney, said. "He had hoped that he would make money and he would be successful and all the people that provided him money to invest on their behalf would be successful as well."
"Do you remember him saying his God has forgiven him?" Colton asked the media after Monday's hearing. "Did you folks hear that? Well, I think his God is not my God."
The sentencing is scheduled to continue August 5th.
Copyright 2011 Hawaii News Now. All rights reserved.