Hawaiian Airlines celebrates a first with all-female, all-part-Hawaiian pilot crew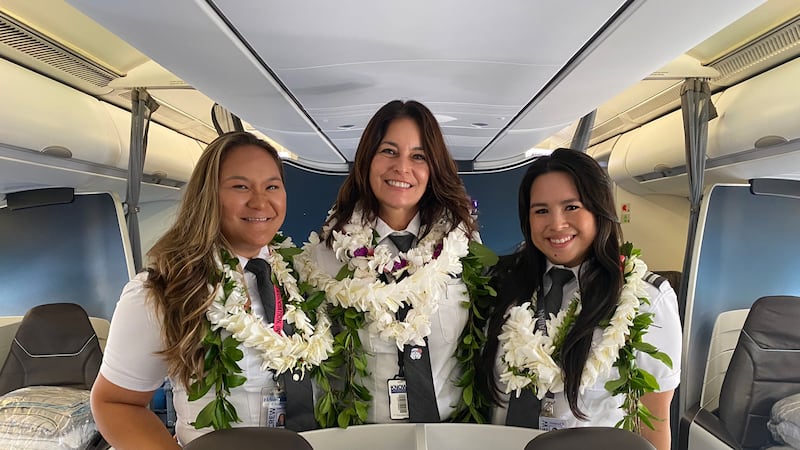 Published: Nov. 17, 2023 at 4:58 PM HST
HONOLULU (HawaiiNewsNow) - Hawaiian Airlines celebrated a huge feat on Friday.
For the first time ever, the airline sent off an all-female, all-part-Hawaiian pilot crew.
The pilots — Mahina Ma, Kimberly Ha'ole Anderson and Alyssa Kehaulani Jay — operated flight HA90 from Honolulu to Boston.
All three women are graduates of Kamehameha Schools.
And on top of that, all of them have parents who are current or former Hawaiian Air employees.
According to Hawaiian Air, nearly 30% of employees identify as Native Hawaiian or other Pacific Islander.
About 10% of pilots are women.
Last year, Hawaiian had the highest percentage of pilots — more than 9.5% — compared to the global average of 5.8%.
Copyright 2023 Hawaii News Now. All rights reserved.