Months-long probe determines source of deadly ambulance fire, but cause remains unknown
Published: Mar. 22, 2023 at 11:31 AM HST
|
Updated: Mar. 22, 2023 at 7:00 PM HST
HONOLULU (HawaiiNewsNow) - The source of a deadly ambulance fire last year was a portable oxygen cylinder's regulator assembly, but a months-long investigation could not determine the exact cause for ignition.
The city released the final report on the investigation into the blaze on Wednesday morning.
In the 18-page report, the Emergency Care Research Institute determined that possible causes for the blaze could include contamination or particulates in the oxygen cylinder.
"At the time of this report, the precise mechanism that caused the fire within the regulator is not known," the institute's investigators wrote. "However, there are two mechanisms known to cause regulator fires, both of which involve contaminants, such as small amounts of hydrocarbons (oil and grease), organic and metallic substances."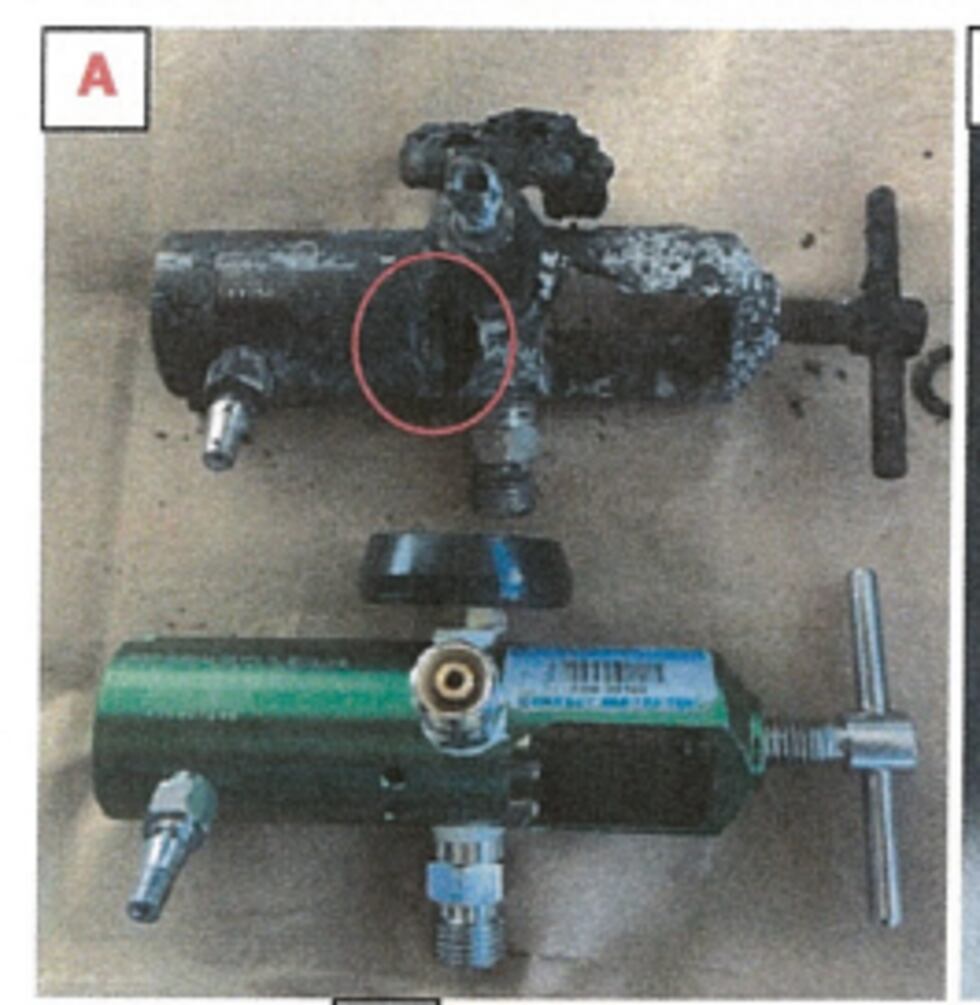 The institute added that regulator fires are rare, but not unheard of.
Honolulu Emergency Services Director Jim Ireland called the fire "very intense."
"The whole back of the ambulance is destroyed," Ireland said.
The fire happened in August 2022, and the early focus was on the oxygen regulator. A 91-year-old patient was killed in the blaze was paramedic Jeff Wilkinson was critically injured.
Since the blast, Honolulu EMS has installed new regulators in all of its ambulances.
There have been some procedural changes too.
Crews now wait until they are parked at the hospital and have opened the doors to switch a patient's oxygen from the wall unit to a portable device.
EMS personnel also keep the rig's exhaust fan on to make sure there's no build-up of oxygen inside the ambulance.
Seven months after the explosion, Ireland said the paramedic who was critically injured is still recovering but is determined to return to work.
"That just shows his love for this job," he said. "That after all he went through and the challenges he's faced in his recovery that he wants to come back. And I'm really looking forward to that."
To visit Wilkinson's GoFund Me page, click here.
REDACTED REPORT:
This is a developing story. Please check back for updates.
Copyright 2023 Hawaii News Now. All rights reserved.