First Alert Forecast: Flood watch posted for Oahu, more heavy rain possible through Friday
Published: Mar. 23, 2023 at 4:44 AM HST
|
Updated: Mar. 23, 2023 at 5:30 AM HST
HONOLULU (HawaiiNewsNow) - Light winds and humid conditions will prevail the next couple of days as a trough stalls and weakens near Kauai and Oahu.
The trough will bring a few thunderstorms and some locally heavy showers, mainly to Kauai and Oahu. The light winds will allow afternoon sea breezes to drive shower development over the islands Thursday and Friday, with some heavy downpours possible.
Light to moderate trade winds will bring limited windward showers this weekend as the island atmosphere dries and stabilizes. Light winds and increased moisture are anticipated again during the middle part of next week.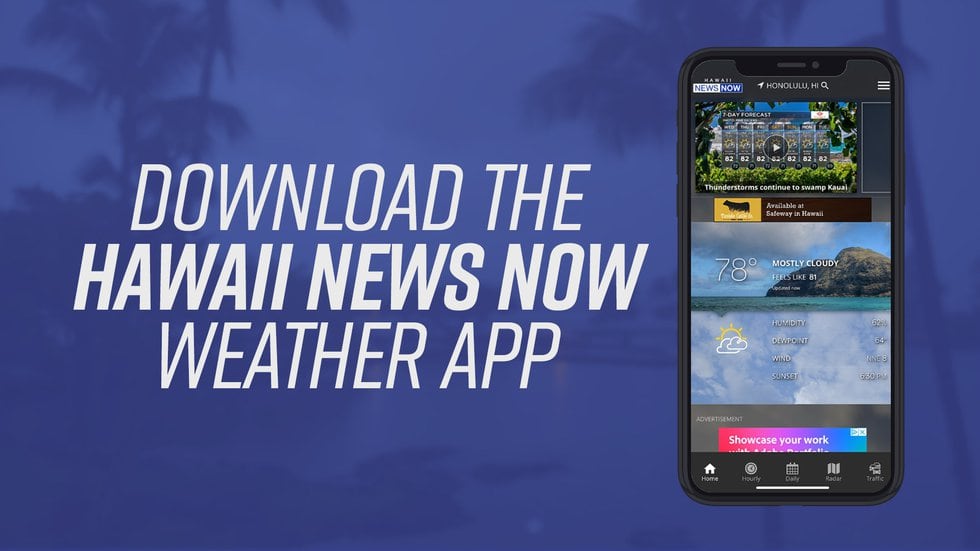 Surf is expected to remain below the High Surf Advisory thresholds along all shorelines through this weekend.
A mix of small northwest and north-northwest swells (310-330 degrees) will maintain modest surf along most exposed north and west facing shorelines from later tonight into this weekend.
Get 10-minute weather updates, plus your 7-day forecast on Hawaii News Now Sunrise every weekday morning from 4:30 a.m. to 9 a.m. HST.
Copyright 2022 Hawaii News Now. All rights reserved.