Chronic Mapunapuna flooding to be fixed after nearly two decades
Published: Aug. 13, 2008 at 11:06 PM HST
|
Updated: Aug. 14, 2008 at 12:05 AM HST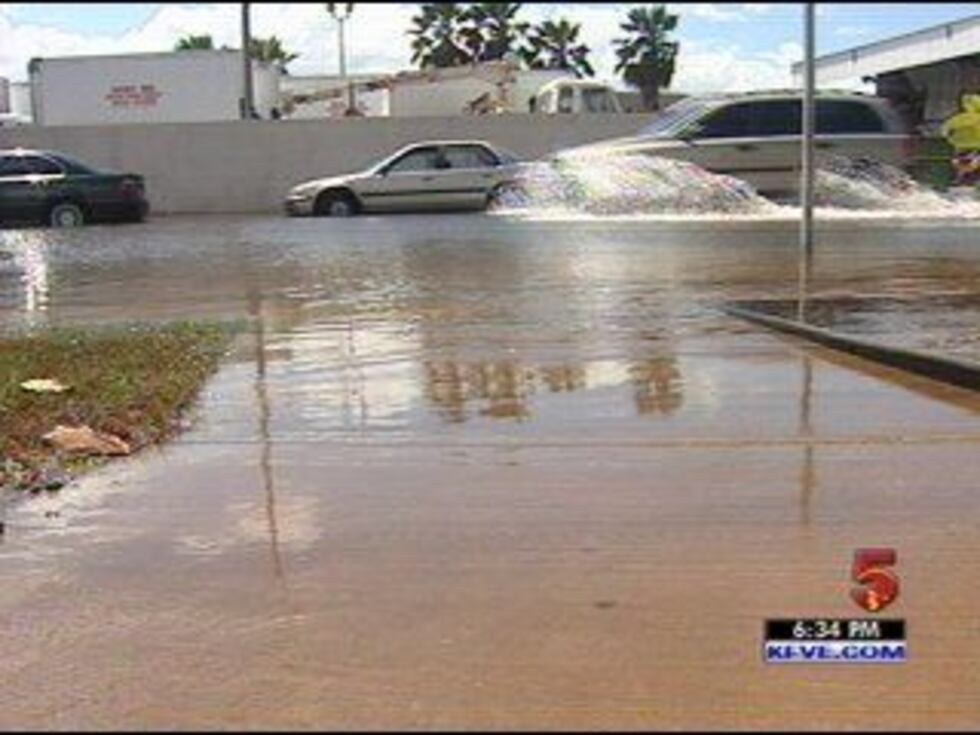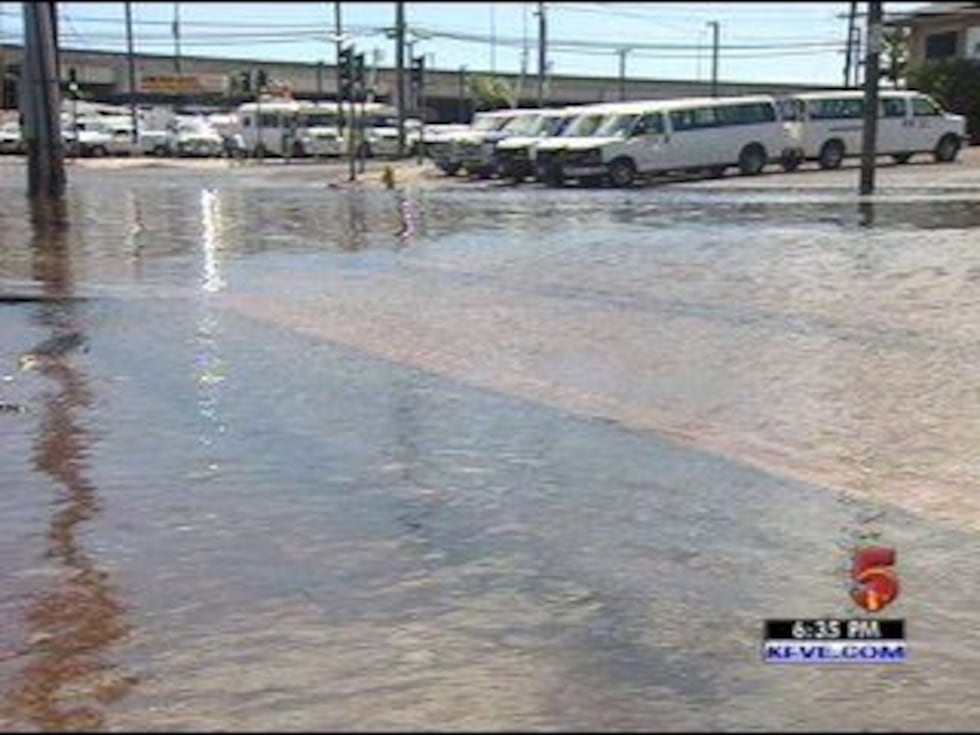 By Mari-Ela David - bio | email
MAPUNAPUNA (KHNL) - Chronic flooding so severe, it may as well be called Honolulu's Bermuda Triangle. Cars constantly get stuck in the water at one street in Mapunapuna.
But the city says it's finally going to fix it. The flooding happens during high tide. Because it's saltwater, it can eat away at brakes.
So when drivers get stuck there, tow trucks won't dare come and get their wheels wet. Many say, it's about time the city steps in.
It's been a growing problem for nearly two decades - tidal flooding so severe, even ocean life, from tilapia to crabs, has made Ahua Atreet its home.
"I have been here 18 years and it has gotten really bad - worse over the past maybe 3 years", said Cindy Canionero, an employee at Medallion Carpets.
That's because the land is sinking - between four to five feet so far, according to the City. Nearby businesses say the saltwater has left profits soggy.
"We can't use the forklift in the water, so it kind of stops our production," said Aaron Lo, who works at Natural Hawaiian.
At high tide, the water level can rise more than 2 feet.
"It's very irritating. The first year I was here, I spent over $1,000 on my brakes," said Pauline Gonsalves, an employee at Medallion Carpets.
Staying dry is a daily battle for businesses on Ahua Street.
"At our barge we have all the leftover water from the runoff from the street and it builds up here," said Rocky Agcalon, an employee at Medallion Carpets.
Medallion employees say their trucking company refuses to pick up material during high tide.
"What happens is they normally back into our back here to pick up material. This whole intersection is normally flooded above the wheel well. So you can see the damage of the saltwater alone in the undercarriage and in their brakes is costly," said Kevin Coronas, Medallion Carpets Manager.
To keep business afloat, many rely on this a tidal chart. The city says it will soon execute a plan to fix the flooding, all in hopes business here won't drain out.
Property owners sued the city over the flooding a few years back. The city says it can't reveal exactly when and how engineers plan to fix the problem because they're in mediation right now.
The city will only say it will fix the flooding soon.