Youth Group Uses Rugby To Teach Kids
Published: Mar. 23, 2008 at 1:19 AM HST
|
Updated: Mar. 24, 2008 at 3:23 PM HST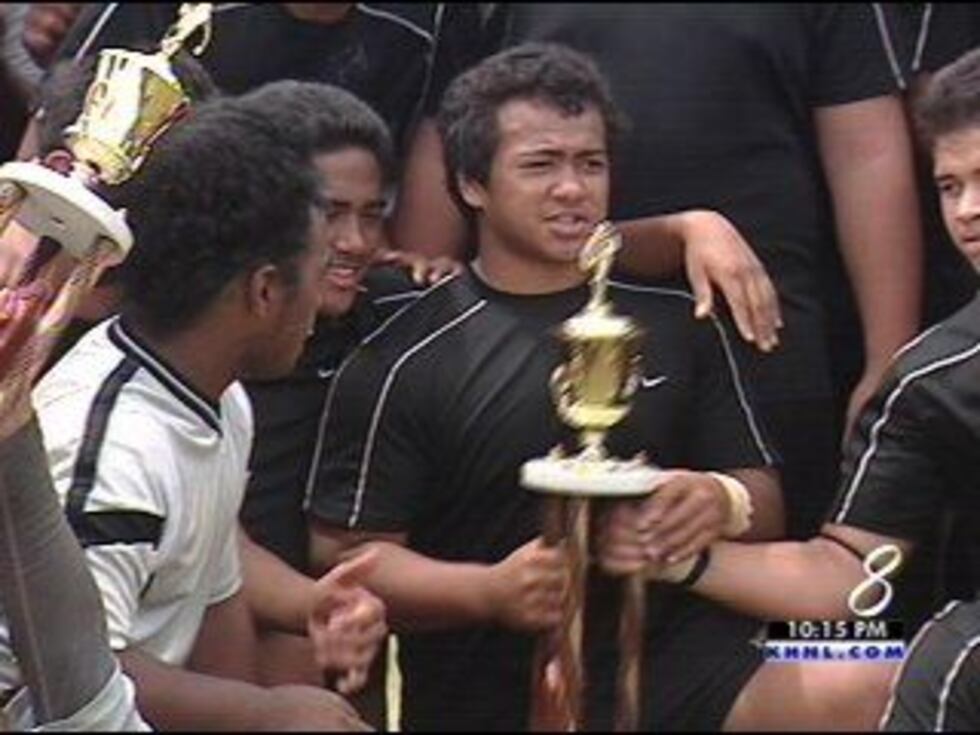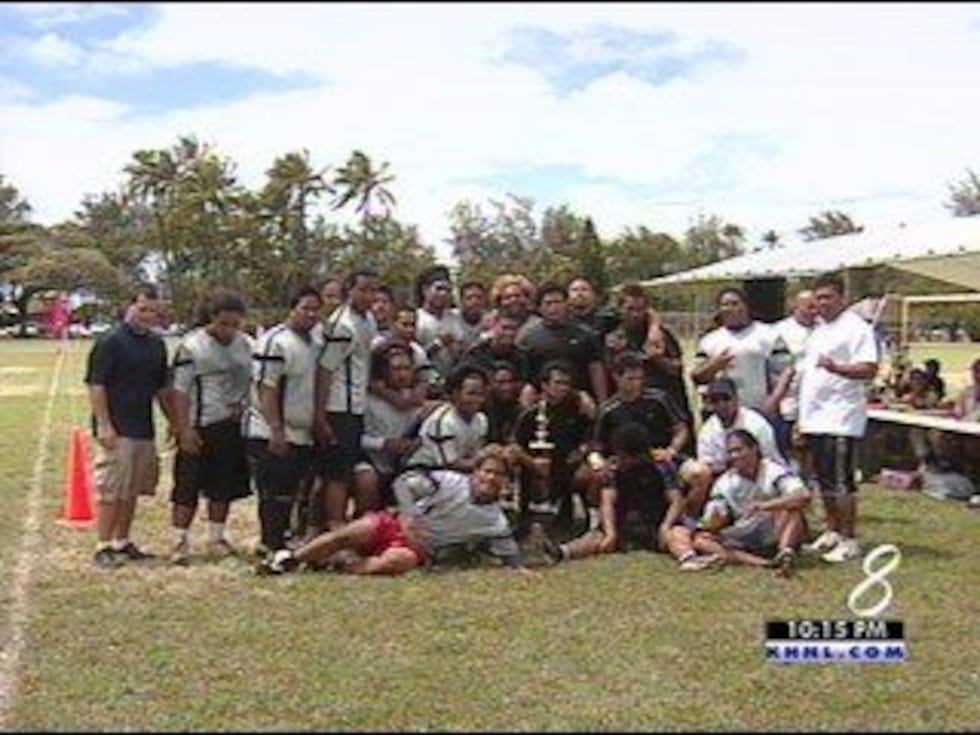 WAIKIKI (KHNL) -- Mix soccer and football, and you get rugby, which can be a tough sport.
But one youth group is using it to teach kids a little bit more than how to take a hit.
The action can get rough, but rugby is a welcome release.
"I like it good, because that's where I can show my anger, let it out on the field," said Jimmy Robinson. "Hurts and bruises other people, but good fun though."
It's the annual Adult Friends for Youth 7's rugby tournament. It was started by AFY's vice president in 2005.
"Rugby is one thing, but it's really about bringing communities closer together," said McKay Schwenke. "It's about bringing kids to talk about sportsmanship, camaraderie, and really just to have a great day and enjoy themselves."
And it's working, keeping these kids out of trouble.
"Ever since my football season end, I never had nothing to do," said Robinson. "But right here, rugby keeps me out of trouble on Saturdays, or whatever. I just like going to practice, keeps me busy."
And also teaches them no matter how hard they play on the field, they can be friends off the field.
"During the game, just look at them, tell them you going lick them or something," said Vasa Mataafa. "but then after the game, go and love them."
"We actually played against a lot of the girls last year and all of them, we keep in touch with myspace and stuff like that," said Jerica Tafiti. "It's fun to see them because they live on the other side of the island and you never get to see them."
"We wanna reach out to as many kids as we can, as many communities as we can," said Schwenke. "Hopefully, one way we can do that, is to bring communities around the world in our annual tournament."
This year, teams from Oahu, Maui and the Big Island participated. In past years, the tourney also included teams from as far away as the mainland, Canada, and New Zealand.
The Parkside team, made up of kids from Laie, Hauula, and Kahuku, won all three divisions -- the under 17 boys, and under 19 boys and girls.