Former Local Gang Leader Earns Masters Degree At U.H.
Published: May. 14, 2007 at 5:41 AM HST
|
Updated: May. 14, 2007 at 5:47 AM HST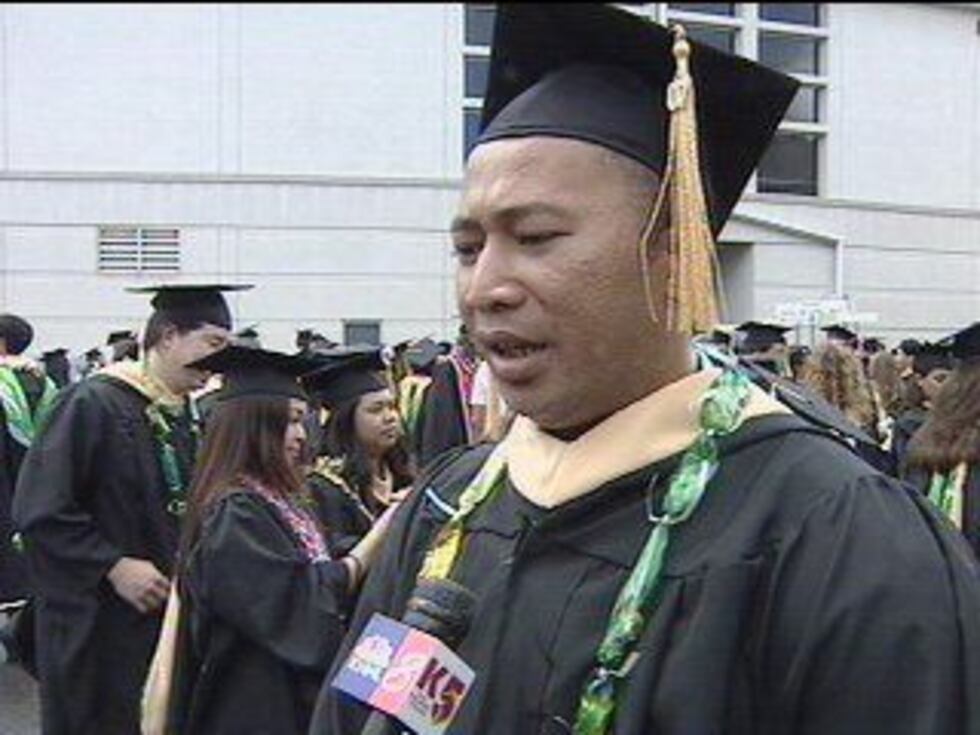 by: Beth Hillyer
MANOA (KHNL) - The University of Hawaii graduates earning advanced degrees all have bright futures.
But it's the past of one such student that makes him so remarkable.
In the mid 90's Kalihi was torn apart by two powerful rival gangs. Violence escalated as members of the Cross Sun battled a turf war and gang leader Malakai Maumalanga was entrenched.
His counselor Deb Spencer-Chun explains, "When I met Malakai he was 13 years-old, heavily involved with gangs and very angry, very violent."
Malakai Maumalanga admits, "At 18 I went to prison for a drive-by shooting and I think about it now, it's been a long long journey."
That journey takes him to the stage to receive a masters degree in social work. "I didn't realize how far I came until right after finals then I realized I'm getting my masters."
The diploma, a dream come true, "It was either I"ll end up in prison for life or I'll just wanted to try college life I didn't think I had the brains for it but I just wanted to give it a try and I'm here."
Family and friends shower him with hugs and lei. And a tear as he hugs his counselor.
Mentors with Adult Friends for Youth never gave up on the out of control kid
Spencer-Chun refelcts, "I still believe in him, always did and today living proof it can happen, a miracle"
Sid Rosen remarks, "Fortunately it turned out he's gonna be a leader of other young people."
The happy graduate concludes, "I didn't think I'd ever reach this part of life, growing up in a rough neighborhood. Now I'm here. I'm like stoked."
Malakai will put that masters degree in social work to good use.
He currently is a mentor to at-risk youth.