Dog Chapman's daughter dies on eve of his wedding
Published: May. 21, 2006 at 2:07 PM HST
|
Updated: Oct. 19, 2012 at 12:34 PM HST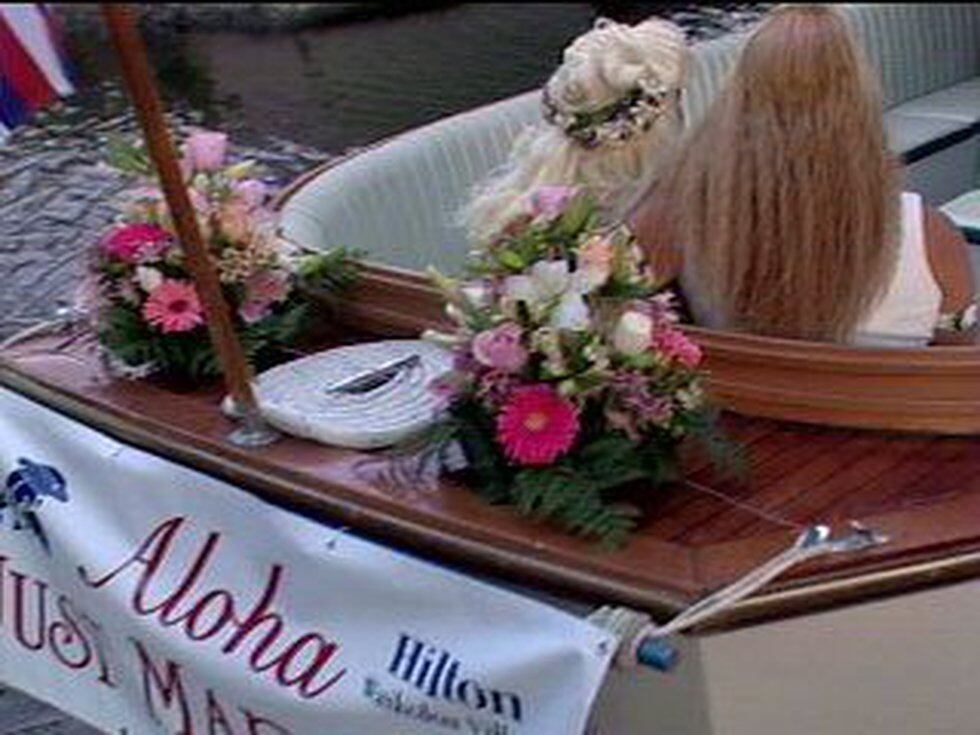 HONOLULU (HawaiiNewsNow)- 23-year-old Barbara Katy Chapman was killed in a car accident Friday, the day before her father's wedding. This according to Duane "Dog" Chapman's press agent. The star of "Dog: The Bounty Hunter" married Beth Smith, his longtime companion, Saturday in Kona on the island of Hawaii.
Local Publicist Mona Wood confirms Barbara Chapman died Friday night near her home in Fairbanks, Alaska.
Wood says Chapman was informed Saturday morning before the wedding of the tragedy. He consulted with a minister and everyone agreed the wedding would go on as planned. They decided to break the bad news to wedding guests at the reception.
Chapman told guests and celebrated his daughter's life. Wood said he was very emotional. Many wedding guests were visably upset by the shocking news.
Alaska state troopers say Barbara Katy Chapman, and a friend who was driving, were killed when the stolen s-u-v went off the road, rolled, hit some trees and landed upside down.
Troopers also believe that the couple tried using a stolen credit card to rent a room at a nearby resort.  Troopers suspect drugs or alcohol may have played a role in the crash.
Barbara's mom talked to a reporter in alaska and said her daughter got herself into a terrible mess and was trying to put her life back together.
She was one of 12 of the bounty hunter's children. She is survived by her mother, Lyssa Greene, and her 4-year-old son.
Related Story: 'Dog' Chapman awarded temporary custody of grandson after disturbing tape surfaces
Copyright 2012 Hawaii News Now. All rights reserved.