Fugitive who had served time for drug trafficking captured in Waikiki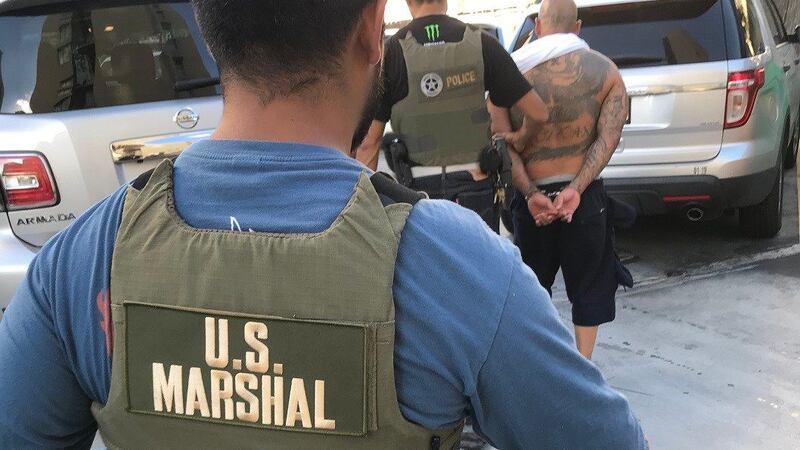 Updated: Sep. 19, 2018 at 6:40 PM HST
HONOLULU (HawaiiNewsNow) - A federal fugitive with a history of drug trafficking convictions was arrested in Waikiki on Wednesday afternoon by U.S. Marshals and Honolulu police officers, according to a justice department spokesperson.
47-year-old Steven Chung, who was wanted by U.S. Marshals on a federal arrest warrant for escape from a federal confinement facility, was taken into custody around 5 p.m. Chung has five previous convictions for federal distribution of narcotics, as well as numerous federal probation release violations.
Earlier this month, according to federal officials, Chung was transferred from custody at the Federal Detention Center Honolulu to a federal Residential Reentry Facility on Oahu to serve out the remainder of his 12 month federal sentence. He walked away from the federal facility las week has been on the run since.
"U.S. Marshals and Honolulu Police followed numerous leads on Oahu since his escape and finally arrested Chung at a hotel on Kuhio Ave in Waikiki and took him into custody," the a justice department spokesperson said.
Chung was transported to the Federal Detention Center in Honolulu, where he will remain pending court appearance in federal U.S. District Court.
Copyright 2018 Hawaii News Now. All rights reserved.