'Stranger danger' incident reported near Waiau Elementary School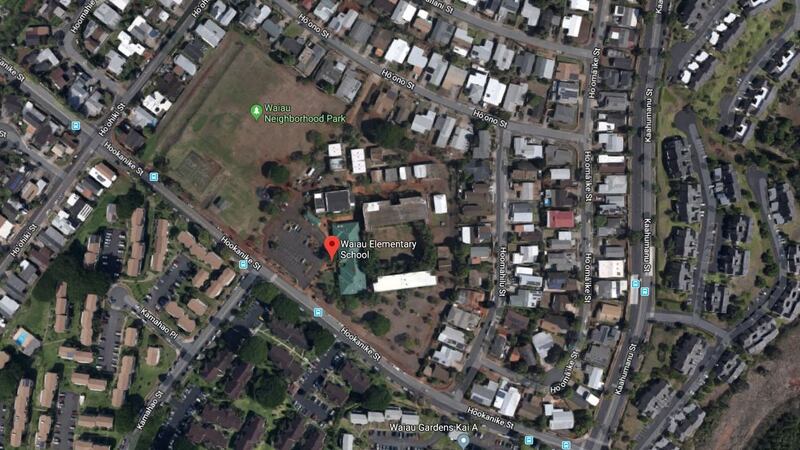 Updated: Aug. 28, 2018 at 7:32 PM HST
WAIMALU (HawaiiNewsNow) - The Department of Education sent home a letter to parents Tuesday alerting them of a "stranger danger" incident this week.
The letter, signed by Waiau Elementary School Principal Troy Takazono, said that the incident happened Monday evening.
Around 6 p.m., a man sitting in a silver Nissan parked on Hookanike Street was observed taking photos in the direction of children playing on a playground. The letter said the man was also seen driving slowly toward Waiau Elementary, taking photographs of the campus.
A concerned parent who saw this reported it to school officials.
"The safety of your children is of the utmost importance to us. We are sending this letter to you as a precaution and to encourage you to speak to your children regarding measures to stay safe," the letter read.
The DOE offered reminders to students to ensure safety during and after school:
Stay away from strangers

Use the buddy system

If a stranger grabs you, do whatever it takes to stop the stranger and yell for help.

Be aware of your surroundings

Report strange encounters to a trusted adult immediately.
Copyright 2018 Hawaii News Now. All rights reserved.