Pele's hair: An interesting sight, but officials say stay away
Updated: May. 29, 2018 at 9:32 AM HST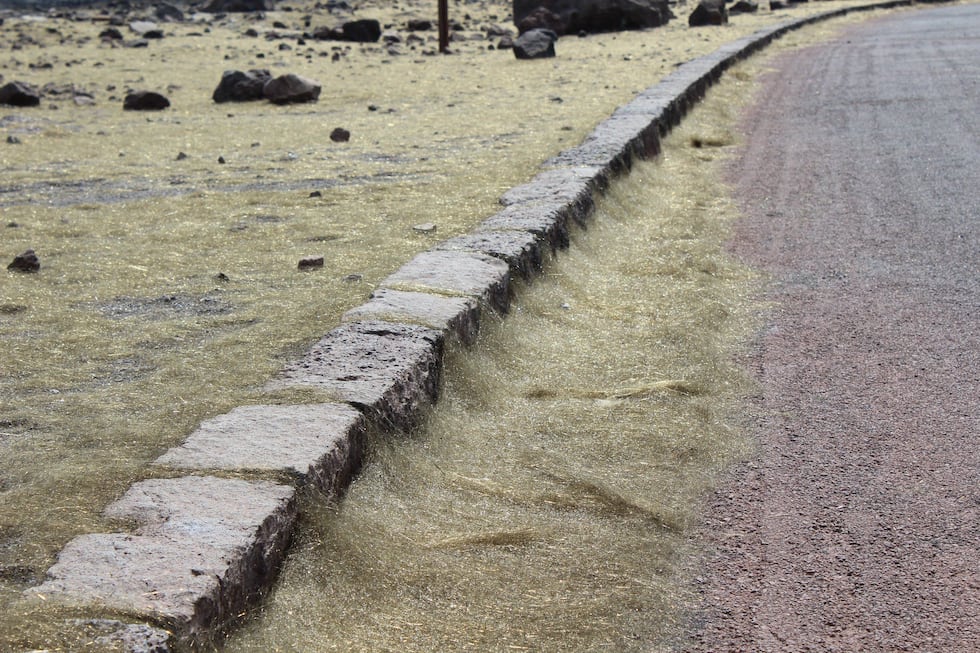 PAHOA, BIG ISLAND (HawaiiNewsNow) - The recent eruptions at Kilauea's east rift zone have been producing some awe-inspiring geological phenomena, and the latest one to come to light: fine strands of volcanic glass, also known as Pele's hair.
It's certainly a perplexing sight as its appearance does resemble strands of golden hair, but officials warn that the public should stay away.
As lava bursts and fountains from one of the fissures in Leilani Estates, it produces Pele's hair through the stretching or blowing-out of molten basaltic glass.
Officials say the wind has been picking up the volcanic glass and moving it downwind and to the west of the fissure.
On Monday night, residents reported Pele's hair falling in Pahoa.
The National Weather Service says Pele's hair, which is abrasive, can cause skin and eye irritation similar to volcanic ash.
This is the latest hazard arising from the Kilauea eruptions that began on May 3.
In addition to high levels of sulfur dioxide gas being detected near the fissures, lava flows from several fissures have been entering the ocean, creating a toxic mix of lava and haze called "laze." And, explosive eruptions at the summit of Kilauea have also been creating ash plumes that have sent emissions to nearby communities.
Copyright 2018 Hawaii News Now. All rights reserved.