Congressional candidate didn't finish master's degree his LinkedIn page said he had
Updated: Apr. 19, 2018 at 10:11 PM HST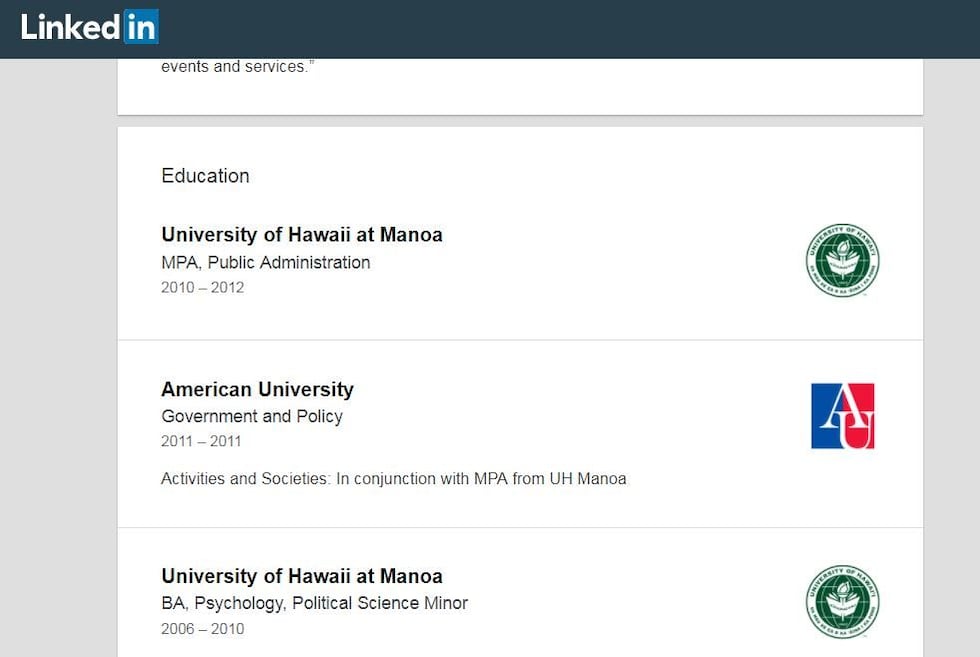 HONOLULU (HawaiiNewsNow) - For years, congressional candidate Kaniela Ing's LinkedIn page said he received a master's degree in public administration from the University of Hawaii.
The academic credentials were repeated in a story in the Maui News and on voter information websites like Project Vote Smart and Ballotpedia.
But Hawaii News Now has learned he never completed the degree.
"This, I think, is a pretty serious violation," said political analyst Colin Moore. "If you were applying for a job and the degree you said you got you don't actually have, that would be cause for termination."
He added, "It is embarrassing and it's certainly something his opponents are going to bring up."
But Ing, a state representative, said he never claimed to have completed the degree.
He said that he made an inadvertent mistake on his LinkedIn page seven years ago, before he dropped out of the UH master's program. He added that the mistake was later picked up by Maui News and voter websites.
"The Linkedin was (written in) 2011 and the last time I updated it was that session," said Ing. "It says 'expected completion date' and I put '2012' and I haven't updated it since then."
But Ing has been updating other parts of the page. He recently included his current run for Congress on the site.
Ing is running for the congressional seat being vacated by U.S. Rep. Colleen Hanabusa, who is running for governor.
He told Hawaii News Now he finished all of the course work for the master's degree, but did not complete a required practicum.
He said he plans to correct the entry, and added that he recently asked the Maui News to correct a story mentioning his master's degree.
He said that the newspaper declined to fix the error. The newspaper's managing editor told HNN that Ing made no such request.
Copyright 2018 Hawaii News Now. All rights reserved.