Fearing eviction, Waianae homeless village leaders invite public for a tour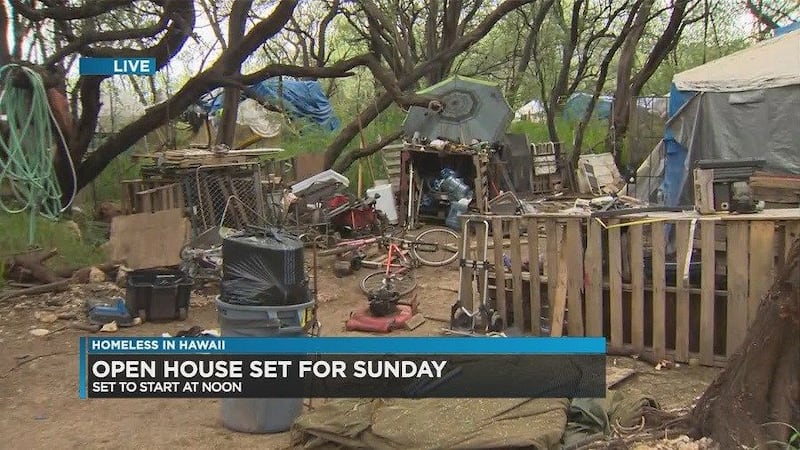 Updated: Feb. 23, 2018 at 9:53 AM HST
WAIANAE, OAHU (HawaiiNewsNow) - Leaders of a large homeless camp in Waianae are inviting the public to see how they live this weekend.
Puuhonua o Waianae is a large homeless encampment of about 200 residents — including around 40 school-age children — living near the Waianae Boat Harbor.
The land is owned by the state, and the Department of Land and Natural Resources has recently indicated they intend to reclaim it and eventually turn it into a Marine Educational Science Center.
While DLNR officials say they have no "immediate plans" to conduct a sweep, residents here are concerned they will be evicted, which is why they're inviting the public for a tour, or open house of sorts, of their village this Sunday from 12 p.m. to 4 p.m.
Leadership at Puuhonua o Waianae say they're hopeful members of the community — whether they are supporters or critics — will show up to ask questions, voice their concerns, and hopefully leave with a better understanding of their mission: to provide a safe space, governed by strictly-enforced rules to homeless families from Hawaii in need of a place to live.
This story may be updated.
Copyright 2018 Hawaii News Now. All rights reserved.