Kamehameha Schools: Settlement in sex abuse could impact educational programs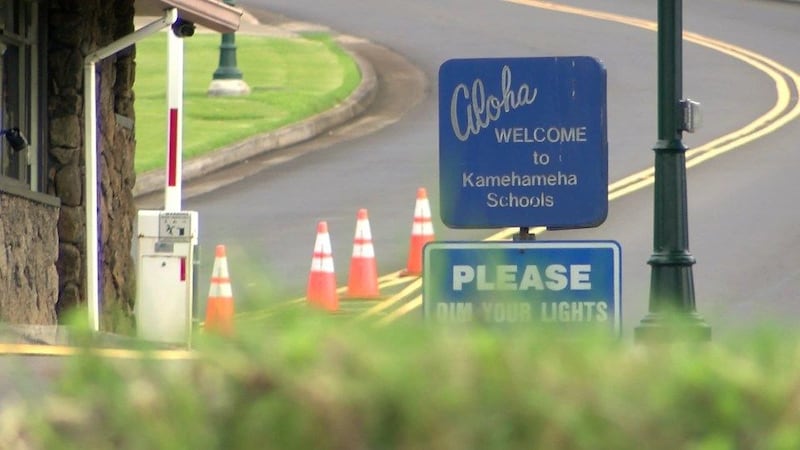 Updated: Feb. 19, 2018 at 6:02 PM HST
HONOLULU (HawaiiNewsNow) - Kamehameha Schools has acknowledged that the $80 million settlement its agreed to pay to victims in a decades-old sex abuse scandal could affect future educational programs or the planned expansion of existing ones.
"Any dollar taken out of our educational mission will have an impact. We're confident in the short term it won't impact existing programs but we will have to make adjustments on programs we wanted to launch that are part of our strategic plan," said Micah Kane, chairman of Kamehameha School's board of trustees.
Each year, the school spends more than $350 million to educate more than 6,900 Native Hawaiians at their Kapalama Heights and neighbor island campuses and to reach another 40,000 through charter schools, preschools and adult learning programs.
But the trust is now in the second year of a series of ambitious five-year plans to expand and improved the quality of education for native Hawaiians.
The settlement paid to the 32 sex assault victims of Dr. Robert Browne, a psychiatrist who served as a consultant to the school for decades, could delay funding for some of these new programs or planned expansions.
The trust can also borrow money to fund the deal, taking advantages of today's favorable interest rates.
"You cannot not be worried that this is going to have an impact on the schools. It's a large chunk of the operating budget for the school," said Brendon Lee, president of the Kamehameha Schools Alumni Association.
The settlement calls for the first $65 million to be paid this year, with the rest paid over the next two years.
Insurance will pay for some of it, but not all.
Meanwhile, Kamehameha Schools said it will pursue its lawsuit against St. Francis Hospital, where Browne worked as chief of psychiatry.
Attorneys for the survivors say they'll help the school in that legal fight.
"We're going to be doing everything we can help Kamehameha go after St. Francis. Our clients will be available, we'll be available," said victims' lawyer Michael Green.
"They're not walking away, St. Francis is not walking away from this."
Meanwhile, St. Francis said it worries that that lawsuit could force it to cut back on its medical mission and outreach programs.
Copyright 2018 Hawaii News Now. All rights reserved.