Private plane returned to Philippine mega-church pastor who was detained in Honolulu
Published: Feb. 14, 2018 at 9:26 PM HST
|
Updated: Mar. 19, 2018 at 9:29 AM HST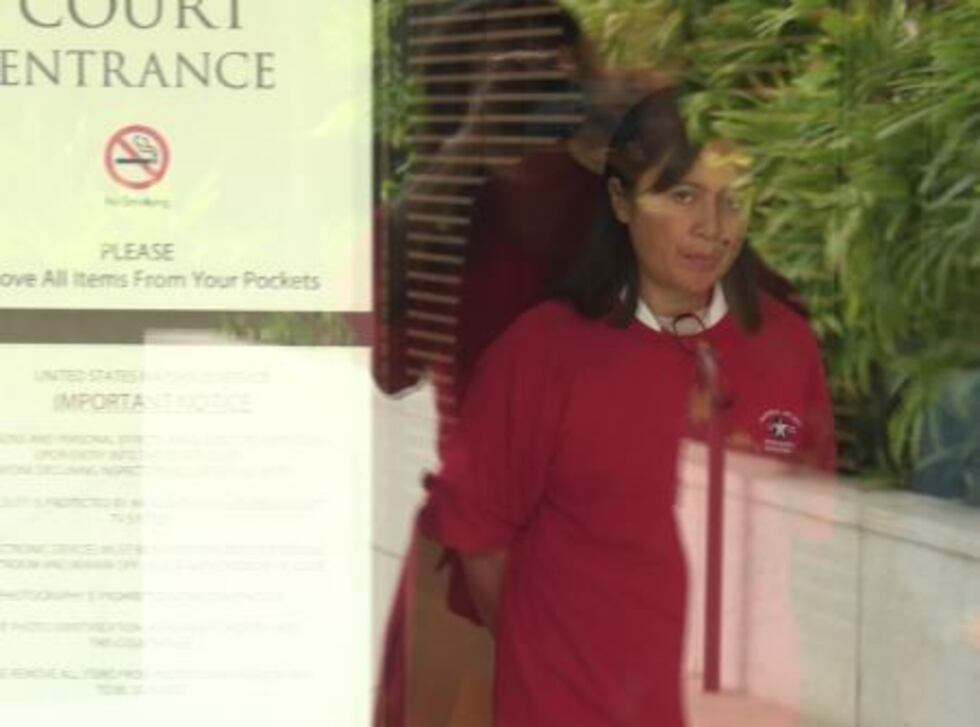 HONOLULU (HawaiiNewsNow) - The private plane seized by federal agents at Honolulu's airport last month has been returned to the Philippines and the pastor of a mega-church who was detained after piles of cash were found in the plane.
Apollo Quiboloy was among six people on the Cessna Citation Sovereign, which was to leave for the Philippines. But before it departed, Customs and Border Enforcement agents boarded it and found $350,000 in cash — all in $100 bills neatly folded and stuffed inside socks in a suitcase.
Also found on the plane, parts to assemble military-style rifles, according to sources.
Quiboloy is the pastor of the Kingdom of Jesus Christ, or KJC, which claims to have six million followers worldwide.
There is a small storefront location in Waipahu.
Also on board the plane was Felina Salinas, 47, of Makakilo. She was the only U.S. citizen on the plane, and was arrested after claiming the cash was hers.
She remains in custody accused of bulk cash smuggling.
Federal law requires anyone taking more than $10,000 out of the country to declare it.
According to the complaint, Salinas declared $40,000, but not the $350,000 recovered. She was charged with attempted bulk cash smuggling and remains in custody.
Salinas is the business manager at the Waipahu church location and a loyal supporter of Quiboloy and his mega-church..
In YouTube videos, she details her faith in him.
"He was appointed and he was anointed by the almighty father to preach the gospel to the whole world," she tells the host of show.
She says Quiboloy started the KJC in 1985 with just 15 members. But by 2015, when the video was made, she says it had six million all over the world.
Another member of the Waipahu church, who did not want his name used, tells Hawaii News Now that Quiboloy was in Hawaii for a concert.
Quiboloy has ties to Philippine President Rodrigo Duterte; their friendship apparently goes back years. Quiboloy supported him during his campaign and, according to media reports, even allowed Duterte the use of his private planes.
Salinas told the federal magistrate judge that she will be hiring her own attorney and sources say that attorney was flown in from California.
Quiboloy was detained for most of the day Tuesday before being released.
Quilboloy does not own the private plane, worth at least $15 million, but he does lease it, and the leasing company has since returned it to him.
Copyright 2018 Hawaii News Now. All rights reserved.