Hanauma Bay reopens after bacteria levels drop to safe levels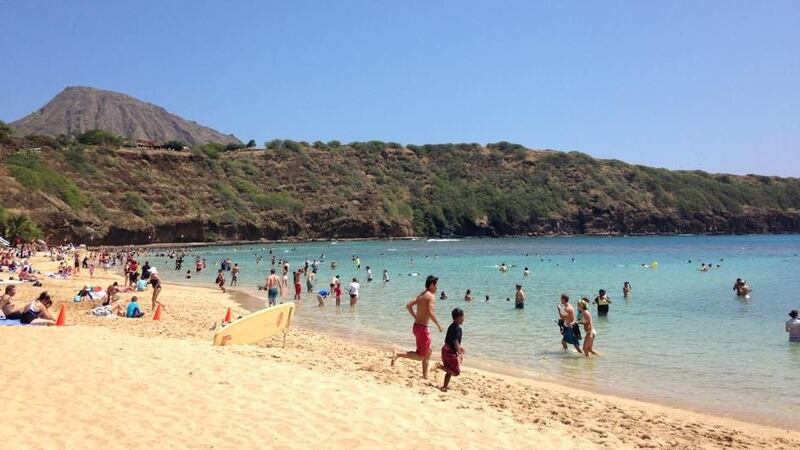 Published: Feb. 7, 2018 at 9:10 PM HST
|
Updated: Feb. 9, 2018 at 11:50 AM HST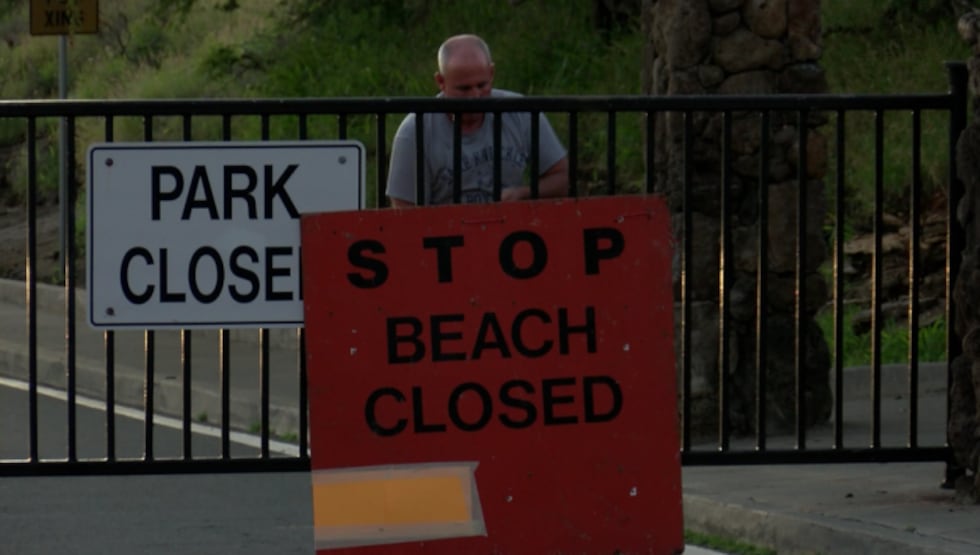 HANAUMA BAY, OAHU (HAWAIINEWSNOW) - Hanauma Bay Nature Preserve has reopened after water quality tests showed bacteria levels have returned to normal.
The popular spot was closed Wednesday when tests showed enterococci bacteria levels were three times higher than the threshold considered safe.
Visitors who were turned away said they were disappointed, but happy the problem was caught before they ventured into the water.
"We're gonna come back in two days. Hopefully we get to swim," said victim Crystal Riddle.
High bacteria levels were also reported at two other popular beaches: Waimanalo and Sandy Beach. Bacteria levels have also dropped down to below threshold levels, the state Health Department said Friday.
North Carolina visitor Jesse Langston was already in the water at Hanauma Bay when he heard the announcement about the high bacteria levels.
"They just basically said at your own risk. You can get out, you can stay, but it's at your own risk. …I'm like really, thanks. I've been here for the last two and a half hours in the water now you're tell me?" Langston said.
"I was just going out for snorkeling. I hadn't even been out yet…so I had to make a decision. I was like, OK, I'm never gonna be able to come back to Hawaii, so I'll probably just gonna have to go out there," said his girlfriend Terra Fulcher.
The origin of the bacteria is still unclear. The city says no sewage overflows have been reported. Environmentalists say it is most likely because of this week's heavy rains.
"If it's not a sewage spill, it comes from storm water runoff and that's either from animal excrements, homeless or most likely the top one is cesspools," Stuart Coleman, Surfrider Foundation Hawaii Manager, said.
At Sandy Beach on Wednesday, concentrations of the enterococci bacteria were more than four times safe levels.
And at Waimanalo beach, enterococci bacteria levels of 213 per 100 milliliters were detected.
The safe threshold is 130 per 100 milliliters.
High levels of the same bacteria prompted warning signs Ala Moana Beach just last month. Those levels were detected at 1013 per 100 milliliters.
Swimming in waters with high levels of the bacteria can cause gastroenteritis. Symptoms include nausea, diarrhea and fever. It is also possible for swimmers to contract ear, eye, nose and throat infections as a result of swimming in bacteria-polluted waters.
For more information on Current Water Quality Advisories, click here.
Copyright 2018 Hawaii News Now. All rights reserved.