State moving forward with plans to decommission telescopes atop Mauna Kea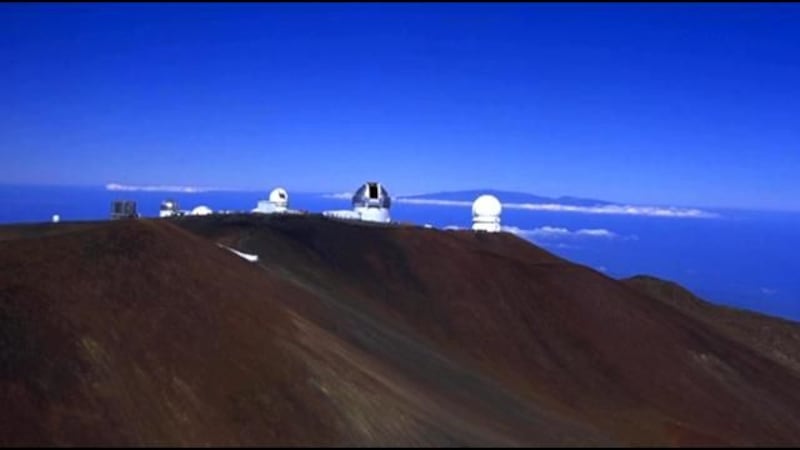 Published: Jan. 26, 2018 at 4:08 PM HST
|
Updated: Jan. 26, 2018 at 5:21 PM HST
HONOLULU (HawaiiNewsNow) - In a four-hour hearing, the University of Hawaii explained to state Board of Land and Natural Resources how it's caring for the natural resources atop Mauna Kea, and how it's moving to decommission some telescopes.
UH Hilo oversees the mountain through its Office of Mauna Kea Management.
Tour operator Rob Pacheco, who owns Hawaii Forest & Trail, testified that UH is doing a good job.
"We have fairly strict provisions that we have to follow," he told the board. "Changes that they've made in the permits have decreased the amount of commercial activity on the mountain over the years."
But the university's oversight has been called into question. Seventeen state senators want to set up a new authority to manage Mauna Kea.
Some Native Hawaiian activists agree with parts of that idea.
"There's been essentially too much destruction, too much construction, too much desecration," said Kalama Niheu, board member of the Native Hawaiian Physicians Association.
The senators believe protests over the building of the Thirty Meter Telescope and subsequent lawsuits have eroded public trust in UH's oversight.
Spokesman Dan Meisenzahl insists UH has done a lot to care for the mountain.
"The Board of Regents in a resolution this summer committed to collaborative stewardship. It's not just lip service, it's true," he said.
There are 13 observatories on Mauna Kea. The building of the $1.4 billion TMT is on the horizon.
Big Island resident William Freitas urged board members to consider the future of astronomy before making decisions about Mauna Kea.
"Will land based astronomy be something of the past as we desecrate our sacred mountain?" he said.
Three telescopes are in different stages of decommissioning, but getting them all off Mauna Kea will take years.
"We are moving cautiously to make sure we are doing this correctly," OMKM director Stephanie Nagata said.
As part of its agreement with the state, UH must present an annual report to the land board detailing its stewardship of the mountain.
Copyright 2018 Hawaii News Now. All rights reserved.