Officers arrest 1 in gambling raid on Keeaumoku Street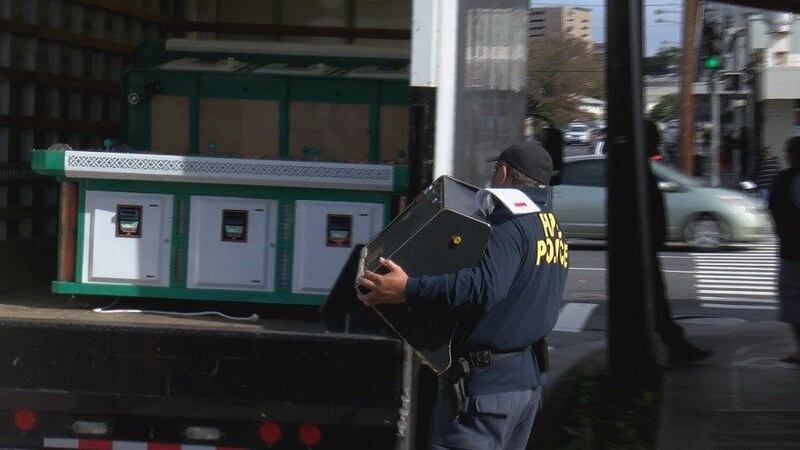 Updated: Jan. 26, 2018 at 8:16 AM HST
HONOLULU (HawaiiNewsNow) - A 61-year-old man was arrested on Thursday after Honolulu police raided an alleged gambling operation near Keeaumoku Street.
Police arrested Walter Hayashi on suspicion of promoting gambling and possessing a gambling device.
Officers also seized eight machines from the back room of a business at the corner of Kinau Street.
The business appeared to be an invite-only game room with no signs or advertising.
Police said they were tipped off by complaints from residents.
The investigation is still ongoing.
Copyright 2018 Hawaii News Now. All rights reserved.