Group of homeless providers take a stand: It's time to re-think 'compassionate disruption'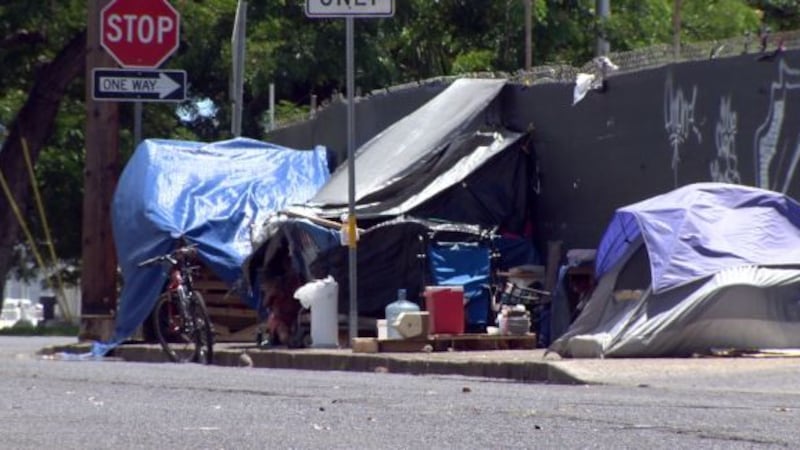 Updated: Jan. 22, 2018 at 10:14 PM HST
HONOLULU (HawaiiNewsNow) - It happens almost daily — government crews dispatched across Oahu to dismantle homeless camps.
The sweeps are central to the city's policy of "compassionate disruption," or efforts aimed at persuading people to seek shelter and then ensure services are in place when they decide to go.
But one of the most influential homeless advocacy groups on Oahu wants many of those sweeps to stop.
"What I'm concerned about personally is people being moved from place to place to place over and over again, with no stable place to stay," said Gavin Thornton, advocacy chairman for Partners in Care, a consortium that guides policies designed to end homelessness.
He says homeless sweeps should only be used when public safety is at risk, and the controversial announcement contradicts the government's key strategy to get people off the street.
Thornton says the money spent on sweeps could be better used to address the reasons many people are on the street in the first place.
"More resources for housing. More resources for people with mental illness and substance abuse problems," said Thornton.
But the anti-sweep stance is not supported by all the coalitions' members. That includes the state's largest homeless service provider, the Institute for Human Services, which says the sweeps are working.
"What we've seen is a significant effort in homeless people choosing to get off the street," said spokesman Kimo Carvalho."It's a waste of money if you allow them to stay on the streets. It adds up to a lot more money when they're utilizing our jails, our court system, our health and human services system. Our hospitals are overrun already."
Carvalho says many of the people who are constantly moving are the same people who repeatedly turn down shelter. But Thornton believes giving those folks stability could be a turning point in their lives.
"That stability is the most likely way they're going to get out of a bad situation," says Thornton.
Copyright 2018 Hawaii News Now. All rights reserved.