Governor got call that missile alert was false 2 minutes after it was sent
Published: Jan. 19, 2018 at 11:39 AM HST
|
Updated: Jan. 19, 2018 at 5:05 PM HST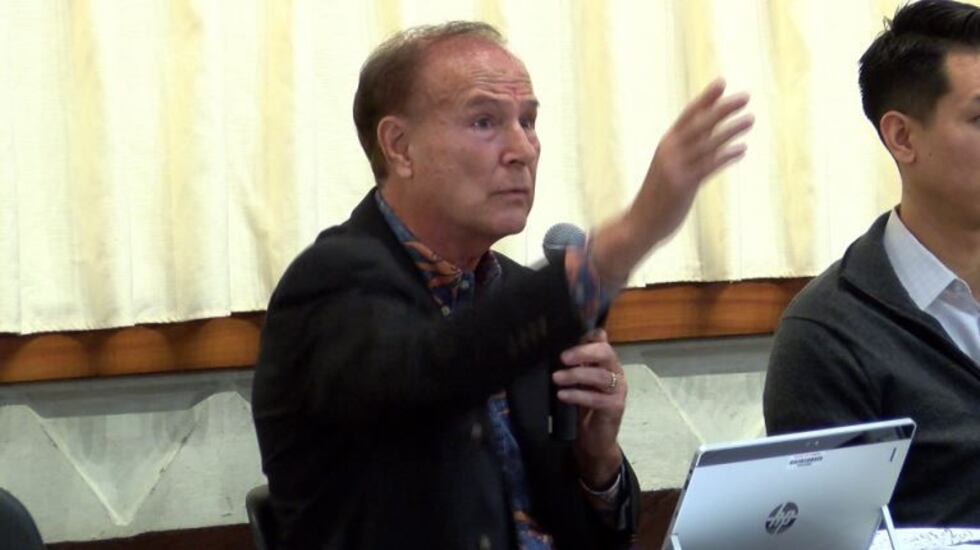 HONOLULU (HawaiiNewsNow) - Hawaii lawmakers on Friday peppered state officials with questions over Saturday's false missile alert, at times expressing disbelief and anger over how emergency management experts took a series of massive missteps that incited widespread panic for nearly 40 minutes.
One of the day's revelations: The governor knew within two minutes that the alert was a false alarm.
Maj. Gen. Arthur Logan, the state's adjutant general, said he called the governor at 8:09 a.m. to let him know the message was a mistake.
That was after calling the Hawaii Emergency Management Agency at 8:07 a.m., when the alert went out, and speaking to a supervisor.
But the state didn't take to social media to confirm the false alarm was a mistake until 8:20 a.m.
And a second alert sent to Hawaii phones to let people know the first was sent in error wasn't sent out until 8:43 a.m.
Meanwhile, emergency agency Administrator Vern Miyagi said Friday it took him about 15 minutes to confirm the the alert was a false alarm.
"If the governor found out it was a false alarm, why didn't he go straight to the media, straight to Twitter, straight to Facebook? Why did not that happen?" state Rep. Kaniela Ing asked Logan, as the governor had already left the briefing for another engagement.
Logan said he wasn't with the governor and so couldn't say.
At several points during the briefing, state lawmakers got frustrated with the answers they were getting — or not getting.
And when state Rep. Gene Ward wasn't allowed to ask a series of follow-up questions over concerns that the briefing would run too long, he exchanged angry words with meeting's chair and then stomped out.
Before he left, Ward had been grilling state emergency management officials over what led to the false alert being triggered — and why it took 38 minutes for a false alarm message to be sent out.
"This is a national tragedy," Ward shouted. "The nation is looking at us."
Gov. David Ige opened the briefing, telling lawmakers that an investigation is underway to figure out how to ensure another false alert is never triggered.
"We will make changes as issues are identified," he said. "Improvements to the system have already been implemented."
Later in the briefing, Miyagi called the mistake "totally unacceptable," and said the missile alert test had been conducted 80 times before Saturday's inadvertent mistake, in which a worker accidentally selected the wrong choice and triggered the real warning.
Miyagi also told senators that once the investigation into the false alarm is finished, "we'll come up with a new process with safeguards and then we'll re-continue the drills."
Investigators with the Federal Communications Commission, who met with state officials and members of the media on Thursday, were also at the hearing in the state Capitol auditorium.
Lawmakers say their primary job is oversight, and not operations of the Hawaii Emergency Management Agency, but that it's their responsibility to the public to review policies and identify what needs to be changed to ensure the entire state is safe in the event of a real emergency.
This story will be updated.
Copyright 2018 Hawaii News Now. All rights reserved.