Who knew? Turns out, Maui from 'Moana' lives in Maili and works at Costco
Updated: Jan. 11, 2018 at 7:58 PM HST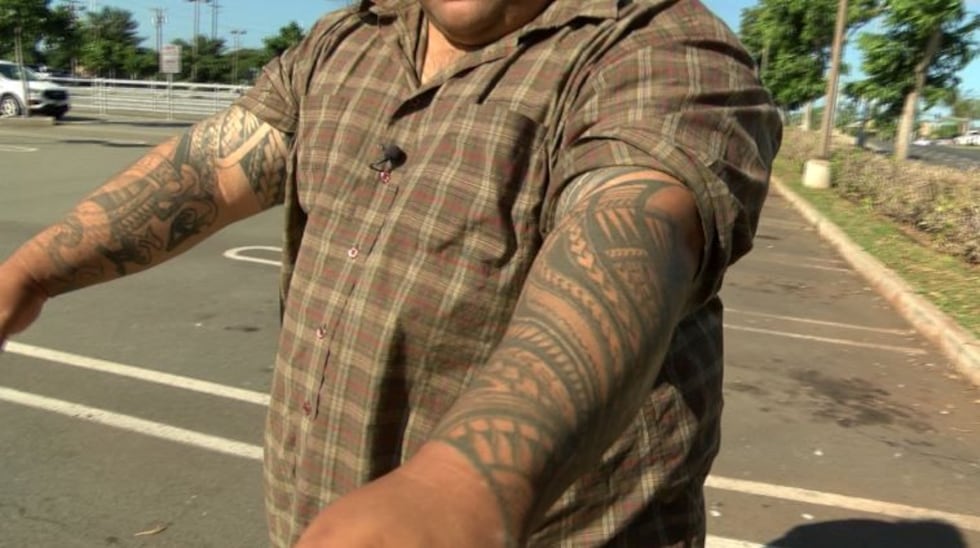 KAPOLEI, OAHU (HawaiiNewsNow) - William Vaana has been getting a lot of attention since Disney's "Moana" was released.
The reason? He's a dead ringer for the film's rendition of Maui, the demigod, voiced by Hawaii's own Dwayne "The Rock" Johnson.
"It's overwhelming, but it's cool just to see the kids smile they light up," Vaana said. "They come screaming. It's awesome."
Even Vaana acknowledges that he's a Maui doppelganger.
He's got the Polynesian tattoos, long hair and a massive wooden fishhook to prove it.
"I've grown out my hair just to try something different and then after the movie, I was like, 'Wow, I kinda look like that guy.'"
But now lots of people across the state are agreeing, too, thanks to a viral video.
Local radio host Rella Rivera posted the video last Friday, showing her daughters, Ryley and Rylyn Dewiggins with the Maui lookalike — and cashier at Costco Kapolei.
"My favorite part is when he says 'chee hoo,' said older sister, Ryley.
"I'm not that great on phones honestly. I'm barely on social media," Vaana said. "I came to work yesterday and everybody was like, 'Eh, you went viral.' I'm like, 'OK. What does that mean?"
It means he's an instant celebrity.
Vaana has already made appearances at kids parties as Maui and is open to doing more.
For now, the 33-year-old Maili resident and Pearl City grad is simply happy to make others happy with Maui's trademark call, a resounding "chee hoo!"
Copyright 2018 Hawaii News Now. All rights reserved.