Friends for 60 years. Now, brothers — whose story is warming hearts
Published: Dec. 27, 2017 at 7:24 PM HST
|
Updated: Dec. 28, 2017 at 5:04 AM HST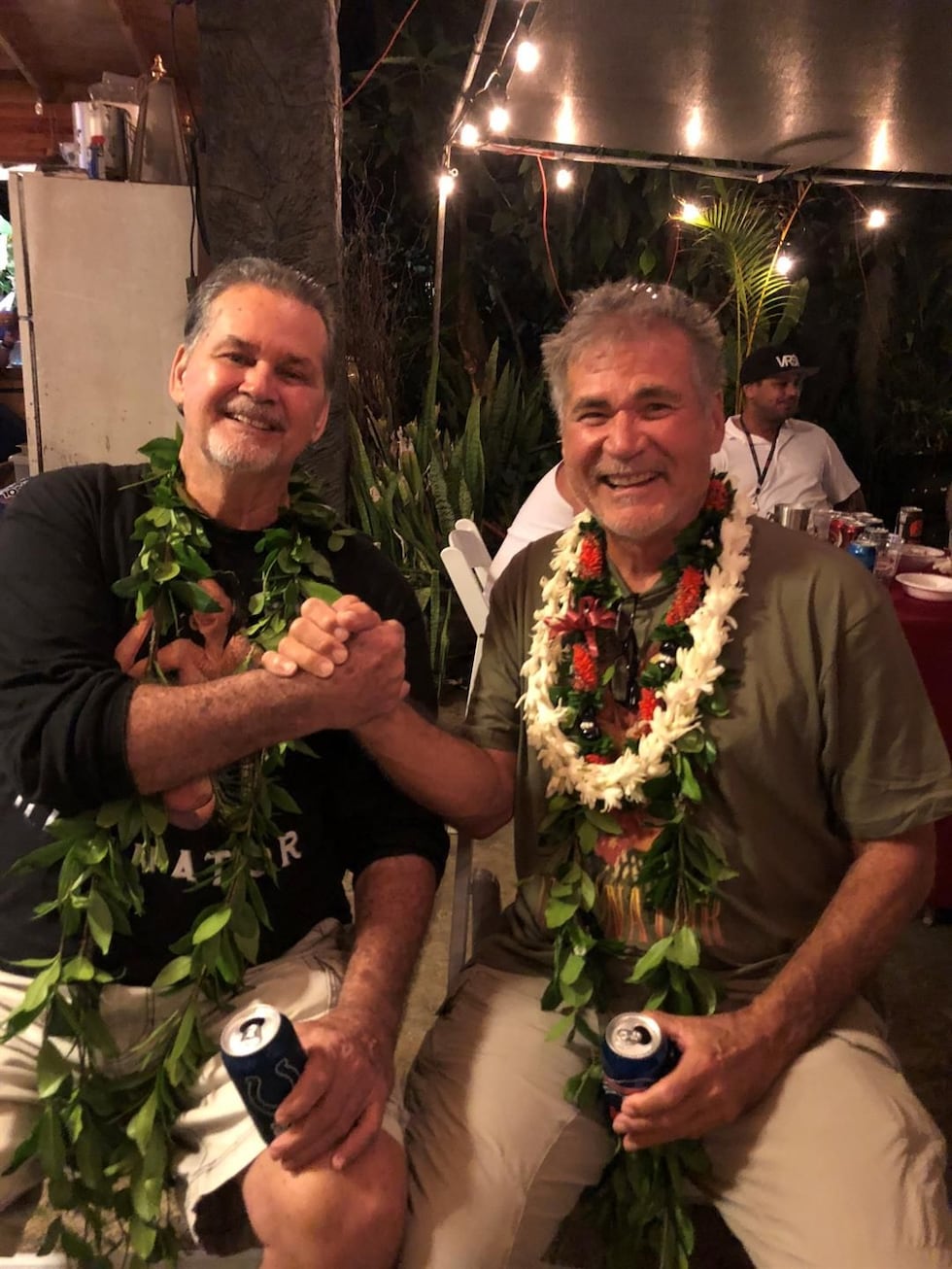 HONOLULU (HawaiiNewsNow) - A story about two best friends who met at Punahou School and recently learned they are biological brothers has created international headlines during a season that traditionally focuses on family.
The newfound fame has been overwhelming, they say.
"This afternoon I had 115 text messages," Alan Robinson, 72, told Hawaii News Now. "I can't keep up with the banter, going back and forth."
"Yeah, I'm getting nervous," added 74-year-old Walter Macfarlane.
Macfarlane never knew his dad. Robinson says he was adopted and never met his biological parents. The two met in the sixth grade, were teammates on the football field and eventually became best friends.
Not too long ago, they separately began digging – with the help of their families – for answers through the use of DNA matching websites. The results revealed they shared several identical 'X' chromosomes — meaning they shared the same mother.
On Saturday, they announced the news to friends and family at an annual Christmas party.
"It's just hard to fathom, it was so emotional," said Macfarlane.
"I couldn't believe it," said Robinson's son, Koa.
MORE: See a slideshow of the brothers and their families by clicking here.
Since then, it's been a constant stream of tears, hugs and aloha, and the news spread quickly across the country. Robinson says he lost his only brother at the age 19, so he thought he'd never have any nieces or nephews.
Now, he has six of them.
Koa says he's extra excited to know he's related to Walter's daughter – Bellator MMA's First Women's Flyweight champion, Ilima Macfarlane.
"I was cheering for her long before we were cousins, and now I'm like... 'That's my cousin!'" Koa said.
The men are both retired and say they're now focused on making up for lost time.
"That's the terrible part of it," said Macfarlane. "That 60 years went by and yes, we were good friends, but if we had known we were brothers, we could have been there for each other in raising the kids."
"We are pleased to give hope to people who might wonder about their families, their siblings and relatives," added Robinson. "This is the best Christmas present I've ever had."
The men say their mission of discovery isn't over. They're still searching for their biological fathers, and there's a possibility it may be the same man, making them brothers in every sense of the word.
Copyright 2017 Hawaii News Now. All rights reserved.