An outreach court for the homeless takes its first road trip
Updated: Dec. 18, 2017 at 5:39 PM HST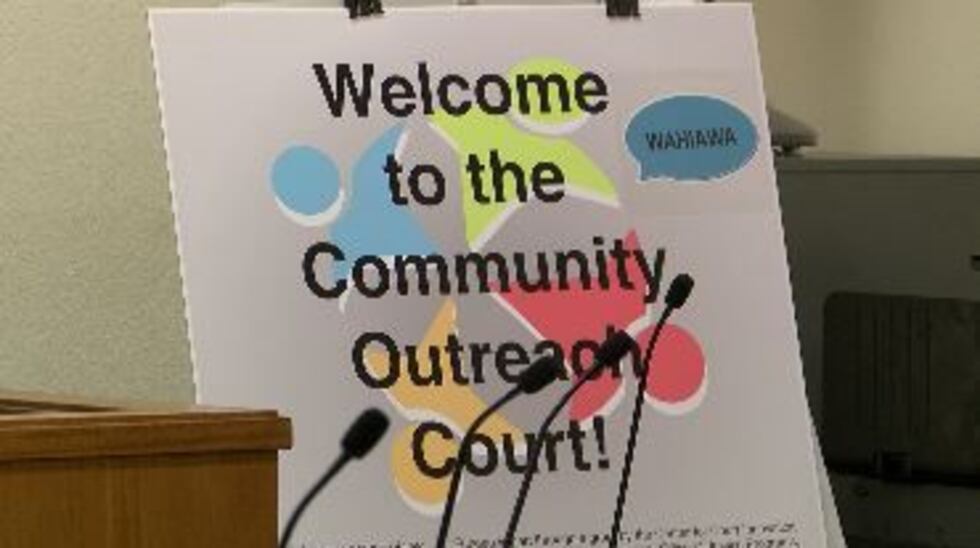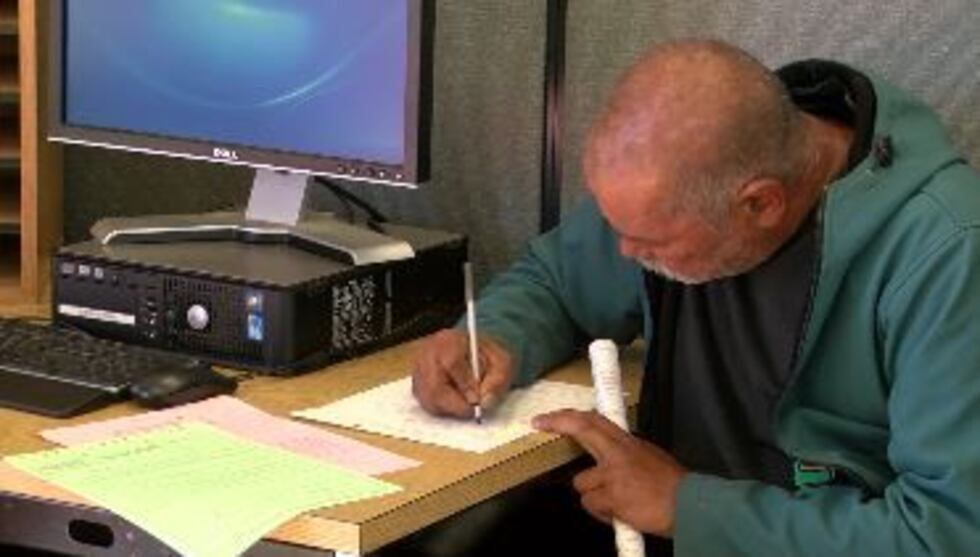 WAHIAWA, OAHU (HawaiiNewsNow) - For the first time since the program began at the start of the year, the Hawaii State Judiciary's Community Outreach Court was held Monday in a rural courtroom.
Three defendants appeared before Judge Clarence Pacarro at Wahiawa District Court.
Trini Rabago answered to a trespassing violation but was unable to pay the fine. Pacarro accepted the prosecutor's recommendation to convert her punishment to community service.
"That's good," Rabago said afterward. "Four hours, I can bang that out in one day."
All defendants who qualify for Community Outreach Court are homeless. Many are charged with multiple non-violent crimes that hinder chances for housing and employment and clog up court schedules.
Up to now, proceedings were only held at the downtown District Court building. Deputy public defender Jerry Villanueva said it's important to take the proceeding into communities where homeless live.
"There's a lot of people who haven't been able to come to court in Honolulu because they live way out in Mokuleia or out on the North Shore. It's good that we can bring the court closer to them," he said.
Like Rabago, defendants are sentenced to community service. So far this year 58 participants have completed 635 hours of cleanup projects and other work.
Nova Kasugay appeared at Wahiawa to update the court on his progress.
"Mr. Kasugay has done all of 36 hours already. He does have 39 more hours to go," deputy prosecutor Jeen Kwak told the judge.
"Mr. Kasugay, you're doing good. Just keep going," Pacarro told him
Service providers are also in court to offer assistance on the spot.
"There's no more delaying, postponing. They're right here. We're going to be in their face. Here's the help you can get. That helps them," Kwak said.
Eight of the program's participants are now in housing, eight are in homeless shelters, and nine have jobs.
The court plans more road trips into rural communities where homeless offenders can carry out their community service sentences.
"Our plan is to actually take this court into a non-traditional court setting, not a courthouse setting," said Calvin Ching, Deputy Chief Court Administrator for the judiciary.
"I'm trying to get on track again. It's hard," Rabago said. "This helps because it's one less thing I gotta worry about."
The court proceeding in Wahiawa took only about fifteen minutes and cleared 81 offenses from the court calendar.
Since Outreach Community Court started in January, 599 low-level cases have been resolved. Most of the crimes involved driving without a valid drivers license and trespassing.
The court convenes again in January.
Copyright 2017 Hawaii News Now. All rights reserved.