Emergency proclamation signed to remove hundreds of dead trees on Maui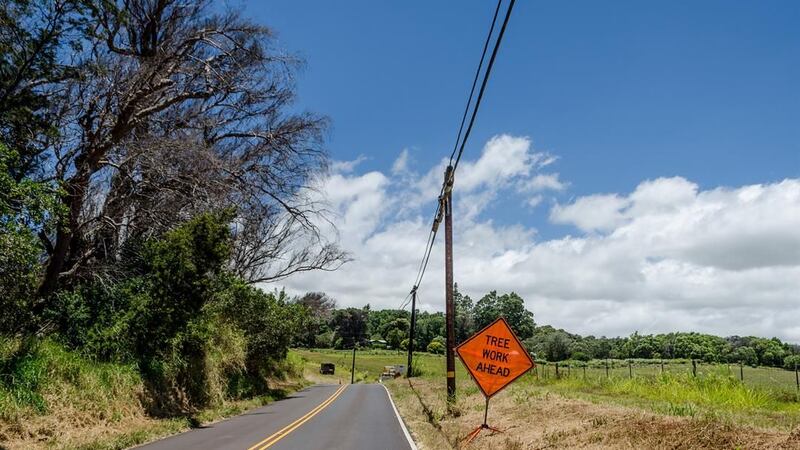 Updated: Nov. 29, 2017 at 7:51 PM HST
MAKAWAO, MAUI (HawaiiNewsNow) - Safety concerns prompted acting Maui Mayor Keith Regan to sign an emergency proclamation Wednesday that would remove hundreds of dead trees in Makawao.
Maui County said over 400 dead or dying eucalyptus along Piiholo Road will be chopped.
The dead trees, standing nearly 70 to 100 ft tall, pose a safety risk for the community, especially with the upcoming rainy season, officials said.
"We know more rain will fall, which will further soften the ground so we need to move quickly," Acting Mayor Regan said.
Large eucalyptus trees have toppled over in the past due to strong winds or heavy rains.
Earlier this year, 20 trees were removed after a 70 foot eucalyptus tree fell and landed on a Makawao man's truck. He was reportedly hospitalized with minor injuries.
The county plans to budget up to $1 million for the project. The timeline for the project is not yet known.
Copyright 2017 Hawaii News Now. All rights reserved.