A glowing symbol of holiday hope sparks community disagreement
Updated: Nov. 29, 2017 at 8:23 PM HST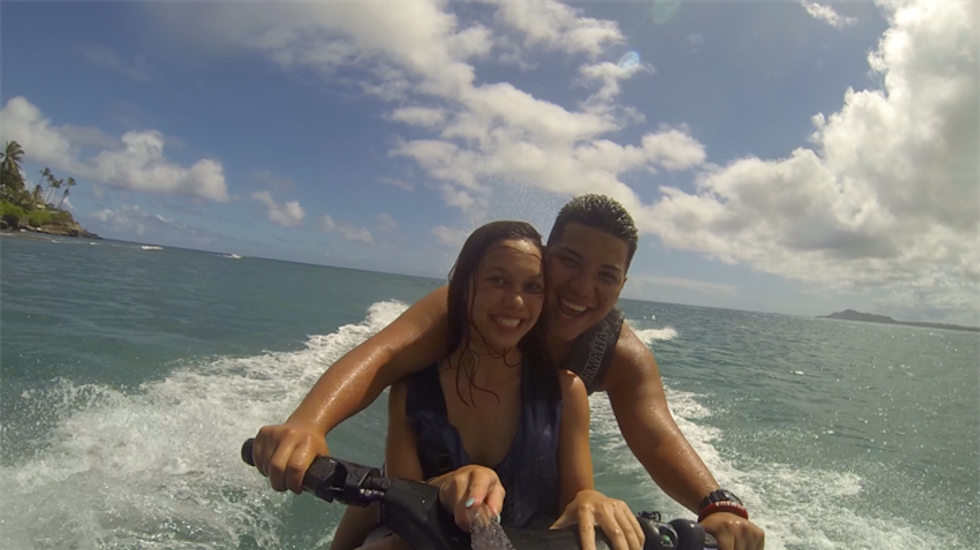 HAWAII KAI, OAHU (HawaiiNewsNow) - Big trees wrapped in lights are common during the holiday season. But a single tree piercing through the night's darkness at Maunalua Bay is causing a stir in the community.
Illuminated in the night, the tree serves as a symbol of holiday hope and remembrance for a young man who died in an accident, and for others whose ashes have been scattered in the bay.
Caleb Miske was just 21 years old when he was involved in a car accident in Kaneohe in November of 2015. His daughter, Nila, was born while he fought for life in the hospital. He died when she was just three months old.
Last Christmas was baby Nila's very first Christmas and her family's first Christmas without her father Caleb.
The Miske Family first decorated the ironwood tree last year during the holidays in his honor. They feel they followed the rules and didn't expect this kind of backlash.
"Just families upon families just started reaching out about how pretty the lights are and we just did it just to let go of that grieve, just to share some happiness with everyone," Caleb's wife Delia said.
Thousands of people see the brightly lit tree every night from nearby Kalanianaole Highway.
Maunalua Bay was Caleb's favorite place to Jet Ski. His ashes are scattered there.
The family realized later it needed city permission. So this year the council approved it as an official gift to the city. The lighting and electrical work and power is valued at $40,000. However, some residents are raising concerns about the location and how quickly the city made the decision.
"There's questions because it's about 25 feet from the shoreline and how does that impact any electricity that they put in there," said Hawaii Kai Neighborhood Board Chair Natalie Iwasa.
Hawaii Kai held its neighborhood board meeting Tuesday night and participants argued about the tree for nearly two hours.
"This is becoming such a ridiculous thing that we're actually arguing about lights on a tree? Especially when it's a memorial for people who have passed on," said Hawaii Kai resident Michael Connell.
"Before I used to just think about the accident, him not being here … the light just takes that away a little bit," Delia said.
The permit to light the tree runs until January 2nd.
Copyright 2017 Hawaii News Now. All rights reserved.