Part I: Kamehameha Schools sex abuse victims: 'Monster' stole our childhoods
Updated: Dec. 12, 2017 at 11:49 AM HST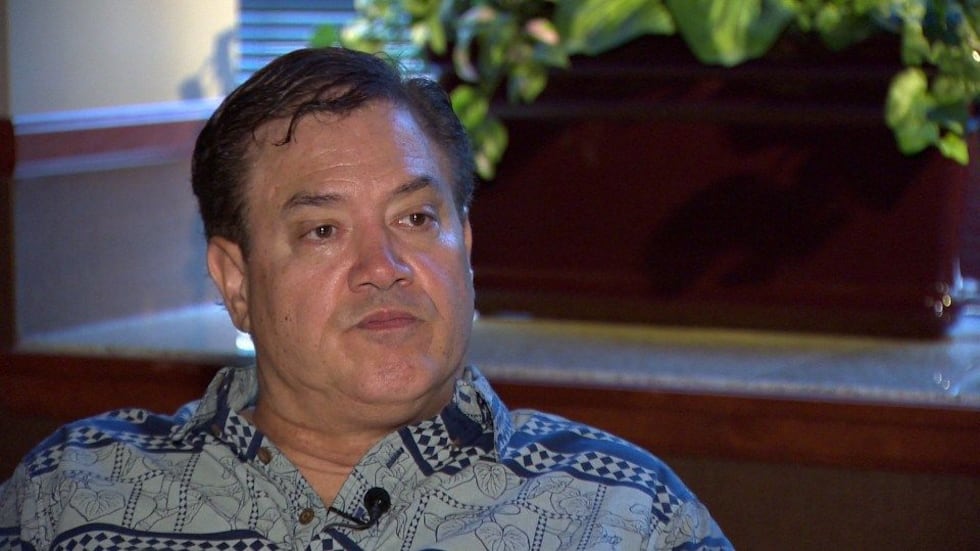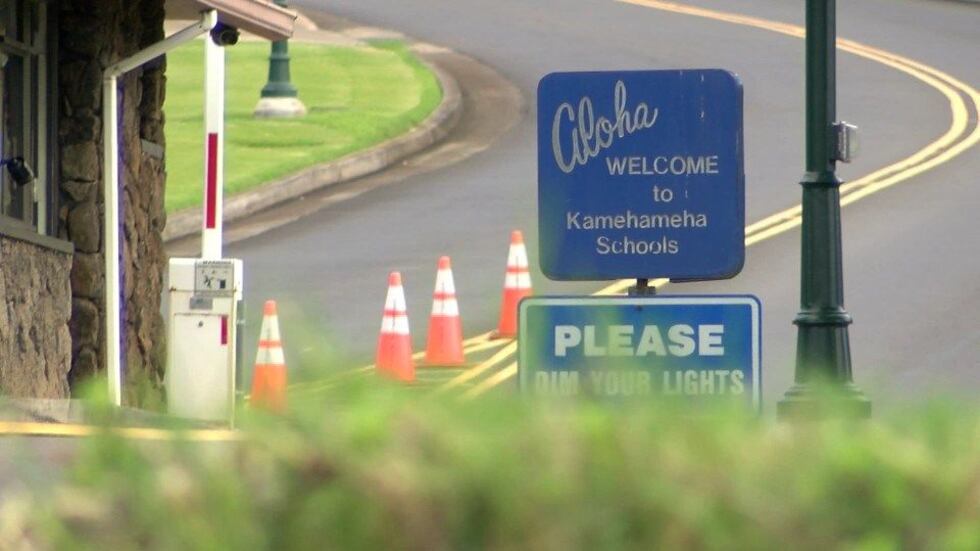 HONOLULU (HawaiiNewsNow) - FOR YEARS, no one believed them.
Now there is no doubt that dozens of Kamehameha Schools students were sexually assaulted over a period of nearly 30 years — and by a psychiatrist they thought they could trust. In recent court documents, the school and the hospital where the doctor worked have conceded the abuse was real.
Instead, a lawsuit that's set to go to trial soon centers on this: How much responsibility should Kamehameha Schools and St. Francis Hospital bear for the sexual assaults and years of suffering?
As they brace for a legal fight, the victims — all now men — are finally detailing what happened to them and their families.
Many say they lived in shame and isolation for years. Only recently did they begin to speak openly about the abuse. And it was then that they realized how many suffered at the hands of the same man — a man who they were told would help them.
Their abuser: Dr. Robert Browne, chief of psychiatry at St. Francis Hospital. He was a civil rights activist, husband and father of three.
And he was a serial pedophile.
From 1958 to 1985, Kamehameha sent middle school and high school boys to therapy sessions with Browne, who was listed as a consultant to the school.
In response to a lawsuit filed last year by 34 victims, Kamehameha Schools has said it "is informed and believes … that Dr. Browne routinely sexually- and emotionally-abused each of the plaintiffs during the course of visits to St. Francis."
'He said this was therapy'
Perched above Kapalama Heights, Kamehameha Schools is a towering symbol of Hawaiian pride, a legacy of the Hawaiian monarchy. Admission is an honor.
"It was totally the proudest moment of my life," Gerald Carrell, one of the victims, told Hawaii News Now. "I worked really hard to get in."
Another victim, Emmett Lee Loy, can remember being full of hope when he was admitted to the school in the seventh grade.
"It gave opportunity that I thought wasn't available in HIlo for us," he said.
Lee Loy was following in the footsteps of his brother, Lambert, the first in his family to attend the prestigious private school.
"I felt a lot of pressure on my shoulders to do well," Lambert Lee Loy said, through tears, "and to enable my siblings the same opportunity."
Both Lambert and Emmett Lee Loy would be referred to Browne for therapy. And both would be sexually abused repeatedly. But out of shame and fear, they remained silent — not even telling each other what had happened — for years and years.
COURT DOCUMENTS:
Full complaint against Kamehameha Schools Kamehameha Schools Pretrial Statement St. Francis Hospital Pretrial Statement
"He said this was therapy," Emmett Lee Loy said. "It would break down walls. Remember, I'm a small kid, 12 years old."
Lee Loy is now an attorney. His brother, Lambert, is a doctor in Kona.
"It was a very powerful effect that he had on each of us," Lambert Lee Loy said.
Browne's offices were downhill from campus — at St. Francis Hospital in Liliha. Kamehameha employees drove students there as often as once a week.
And they were referred for various reasons: Being homesick, trouble adjusting, acting out in school.
For Lee Loy, Browne suggested therapy after the death of another student, his friend. In fact, Browne approached him at his friend's funeral.
'The life was sucked out of him'
Blake Conant was not a patient of Browne's while at Kamehameha, but his brother Chris was.
Blake told Hawaii News Now he noticed a difference in his brother's behavior right after he began to see Browne.
"He was really kind of an introvert, very bashful, very shy," Conant said. "All of a sudden he was withdrawn, even more so it was as if he was in a stupor. It was like the life was sucked right out of him."
Conant says Browne drugged his brother, who then became addicted to drugs and alcohol and ended up living on the streets.
He died in 2011. The cause of death: Suicide by overdose.
Conant was not Browne's first victim nor his last.
The assaults spanned decades, with at least 34 victims. And each thought he was the only one.
"We did not say anything to anyone," said victim Gerald Carrell, who now lives in Seattle. "We were told that it was secret."
And so under that veil of secrecy, families struggled to understand as their loved ones spiraled into depression or turned to alcohol or drugs. Only after the abuser's death, after he was laid to rest among heroes at Punchbowl cemetery, did the victims begin to realize they weren't alone.
'Told not to say a word'
Carrell, in an interview via Skype, told Hawaii News Now that the abuse started at his very first session with Browne.
"When I got to Dr. Browne, I was told I had to have a physical exam," Carrell said. "So I had a physical exam. When I stripped down to my underwear he started touching me all over."
Carrell, like the other victims, described feeling a growing anxiety as Kamehameha staff drove down Alewa Heights to Browne's office. Browne's victims knew what was waiting for them at the end — a cottage separate from the hospital.
None of them shared their stories, not even with their own brothers.
"The fact that I never told anyone, that's the result of five years of grooming," Carrell said. "Five years of being told not to say a word.
Lambert Lee Loy realized he wasn't the only one to have suffered in 1991, when his brother called him to tell him that he confronted Browne and there were other victims.
Emmett Lee Loy spoke to Browne on Oct. 30 of that year.
"He starts (expletive) breaking down and crying on the phone. 'I'm sorry. I'm sorry,'" Lee Loy said. "He's doing this cry baby thing on the phone. I said, 'You're not sorry for what you did, you're sorry for getting caught.'"
The next day, Browne was found dead. He had shot himself in his neighbor's yard.
His suicide brought the years of secrets to the surface, unleashing decades of repressed anger.
'A horrible monster'
"It just made me realize how horrible, what a horrible monster this person was," Lambert Lee Loy said.
Added Carrell: "This man was not a psychiatrist, he was a predator. He preyed on young boys of poverty. He preyed on young boys of Hawaiian descent."
But even after Browne's death, it would still take years for the victims to find each other and discover they were far from alone. While piecing together how such a widespread crime could have been hidden for so long, the men wondered, who else at Kamehameha knew and what was done about it?
In a deposition for the lawsuit against Kamehameha Schools and St. Francis, former Kamehameha President Michael Chun said he was alerted to the accusations against Browne after the psychiatrist's suicide.
Chun said his initial reaction to the allegations "was to find out more."
But an investigation appeared to go nowhere, and authorities weren't notified.
Under oath and on video, the beloved longtime head of the institution faced tough questions about what he did with his suspicions about Browne.
"I never reported that. I never reported it to the officials," Chun said.
As they prepare to take on Kamehameha Schools in court, the victims and their families brace themselves for a courtroom battle against a powerful entity — a school founded by a princess with a private trust worth billions.
Despite acknowledging that the assaulted happened — and an admission that Kamehameha Schools officials knew about the scandal at least 25 years ago — Kamehameha and St. Francis continue to vigorously fight the men's claims for damages.
Kamehameha Schools has said it cannot comment on the case.
But in a statement, the institution said:
We take this matter very seriously and do not tolerate any conduct that endangers the health and safety of our students. This has deeply impacted all of us, and as we work toward resolution in everyone's best interest we trust that we will all find a way to heal together as one 'ohana. Our hearts and prayers continue to go out to the plaintiffs and their families.
(Read the full statement here.)
Kamehameha Schools CEO Jack Wong also said in a statement that "clearly, more could've been done for these students."
"We know what is expected of us, and I'm ensuring that we have practices and procedures in place to better protect our students."
Earlier this month, meanwhile, attorneys for the victims and their families put out a call for more witnesses to come forward. They said Browne's victims could number in the hundreds.
This is part of a three-part series on the Kamehameha Schools sex abuse scandal. Tomorrow, hear from former Kamehameha Schools executives as they describe how they learned about the assaults — and what they did then.
Copyright 2017 Hawaii News Now. All rights reserved.