Family of Marine fatally stabbed in Waikiki wants suspect charged as adult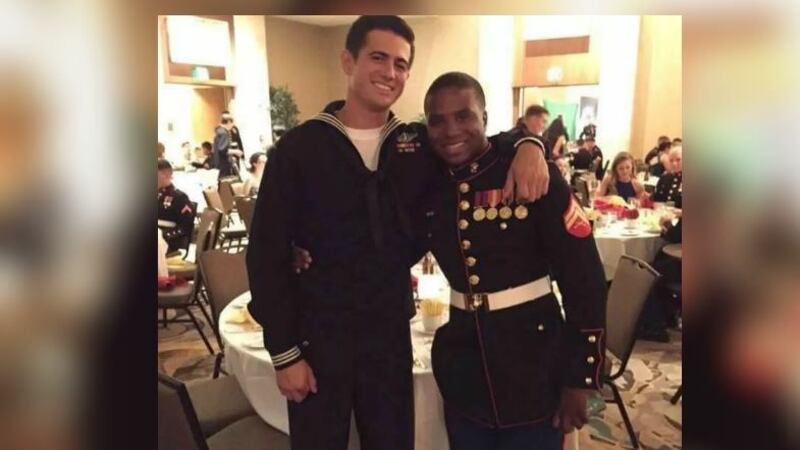 Updated: Nov. 20, 2017 at 9:07 PM HST
HONOLULU (HawaiiNewsNow) - The teen accused of killing a Marine in Waikiki in October is set to appear in court Tuesday — the day his victim would've celebrated his 24th birthday.
On Oct. 21, Marine William Brown was fatally stabbed by a 16-year-old male during an altercation at the corner of Kalakaua Avenue and Royal Hawaiian Avenue. Brown was apparently protecting a friend from an attempted robbery when things got out of hand. Multiple people got involved and a fight ensued.
Brown was killed and the teen suspect was arrested along with six others who were later released.
The suspect was charged with second-degree murder two days after the stabbing.
In a letter sent to prosecutors dated Nov. 18, family members said they are hoping the teenage suspect will be tried as an adult and all others involved be held responsible for the murder.
Just weeks before the stabbing on Oct. 1, Brown was promoted to Sergeant.
"Sgt. Brown was a beloved member of 3rd Battalion, 3rd Marines who had been with the unit for five years," Lt. Col. Steven Eastin, battalion commander, 3rd Battalion, 3rd Marines said.
Friends also remembered Brown as an optimistic man and a joy to be around.
"He always put a smile on everyone's face because he always had a smile on his face," Brown's friend Elijah Estrada told Hawaii News Now in October. "He didn't let anything hold him down or break him down, he would push through."
Copyright 2017 Hawaii News Now. All rights reserved.