A new test to detect rat lungworm disease draws doubt from the state
Updated: Nov. 6, 2017 at 6:30 PM HST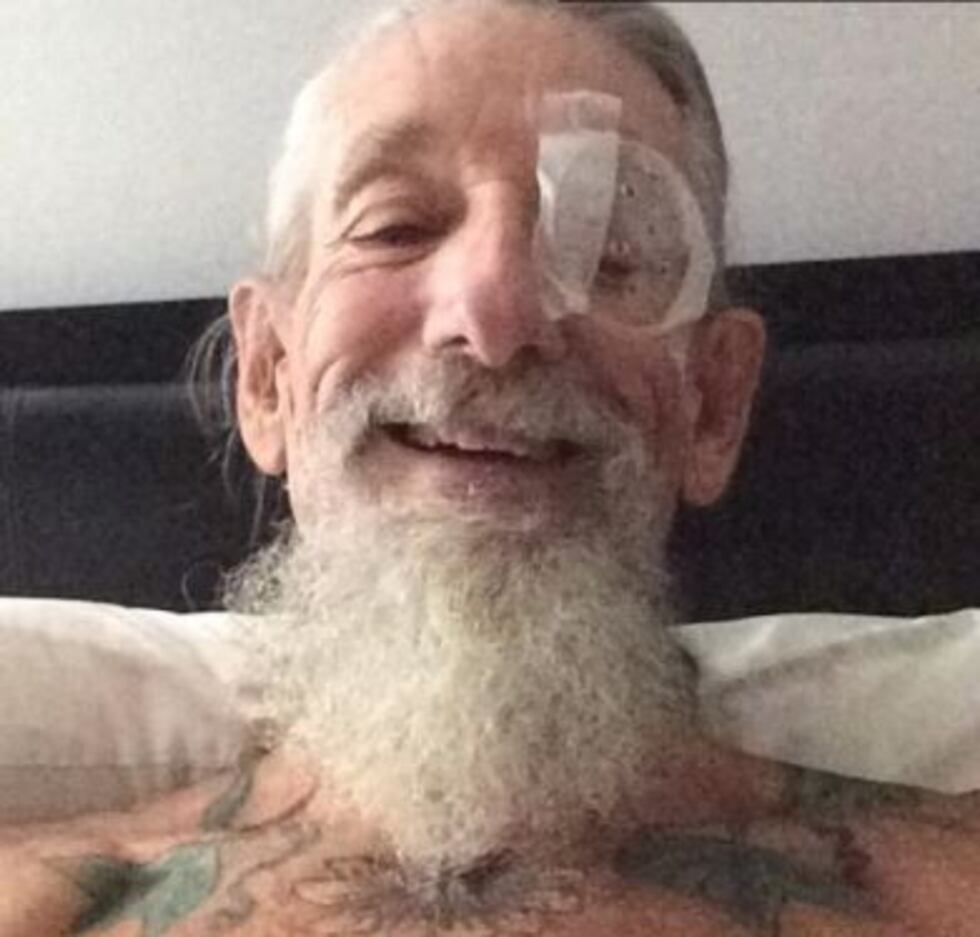 BIG ISLAND (HawaiiNewsNow) - A new method to detect rat lungworm disease is being doubted the State Department of Health despite one man saying it helped him fight the disease.
Mainland surgeons removed a worm from Kana Covington's left eye. The Big Island man had the operation after an experimental blood test.
"The test was what led me down that road thinking that it was rat lung," he said.
The blood test was developed by Susan Jarvi and other researchers at U.H. Hilo's College of Pharmacy as an alternative to the spinal tap doctors are using now to diagnose the condition.
"The spinal tap you're withdrawing cerebral spinal fluid. That's a more invasive and riskier procedure than taking a simple blood test," she said.
Jarvi wants to continue research on the blood test.
But scientists with the state Department of Health said blood tests for rat lungworm have poor track records, casting doubt on Covington's diagnosis.
"There are lot more questions that this case brings up rather than answers," state laboratory administrator Chris Whelen said. "There's a lot of things that are atypical about this case. There may be other medical things going on."
"It's very difficult to evaluate a test based on one patient. For this particular patient we don't know if he had been exposed in the past and then had antibodies before the test was even run," said Kenton Kramer, chair of the state's Rat Lungworm Task Force.
Jarvi believes the blood test could be a quicker simpler way to spot the disease. But she's running out of money to continue her research.
"There's definitely that possibility. If we don't get funding we have to stop research on that area," she said.
She also wants to expand her lab's research on vegetable washing methods to curb the disease.
Lawmakers killed funding for Jarvi's rat lungworm work but gave the state Health department $1 million to expand a prevention and education campaign.
Jarvi would like to get some of that money, but that's not likely to happen.
"At this time, DOH does not plan to fund any specific academic research initiatives related to rat lungworm disease as response, prevention and control are currently the main focus areas of the department," said Keith Kawaoka, deputy director of the State Department of Health.
Covington's convinced he had rat lungworm and the blood test helped with the diagnosis. Covington said the mainland eye surgeon confirmed he had it. But Covington fears he'll never regain his sight.
"The surgeon told me there me they're very doubtful. There's quite a bit of damage done inside the eye," he said.
Copyright 2017 Hawaii News Now. All rights reserved.