2 new police commissioners approved by city council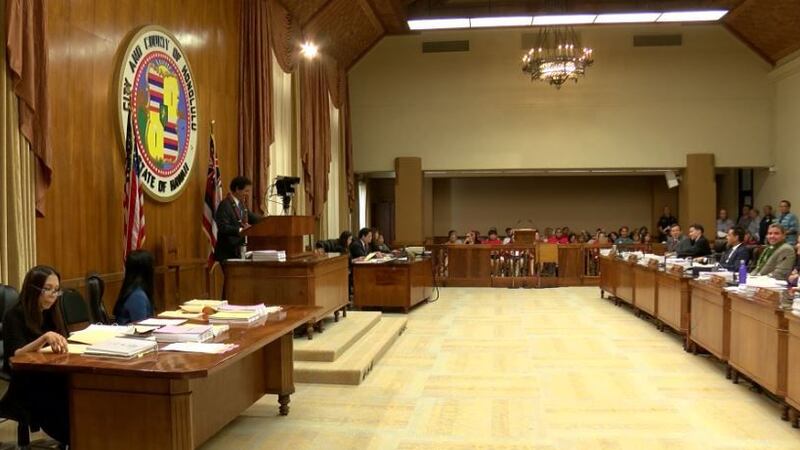 Updated: Nov. 1, 2017 at 6:13 PM HST
HONOLULU (HawaiiNewsNow) - Two new members to the Honolulu Police Commission were approved unanimously by city council Wednesday.
Hilton executive Jerry Gibson and Hawaii Pacific Health chairwoman Karen Chang were congratulated by the council and community members at Honolulu Hale.
Gibson and Chang were selected to fill the two vacant spots on the commission left by Marc Tilker and Luella Costales.
Tilker resident from the commission in May, and Costales left in September.
When Costales left, she cited concerns over the search for the next police chief as her reasoning. One concern was a lack of diversity among the candidates selected by a secret panel.
The commissioner's approval comes the same day as HPD swore in Susan Ballard as the 11th police chief.
Gibson and Chang will hold non-paid, volunteer positions on the commission responsible of overseeing HPD.
Copyright 2017 Hawaii News Now. All rights reserved.