Maui residents disgusted, appalled at massive illegal dumping ground
Updated: Oct. 26, 2017 at 6:58 PM HST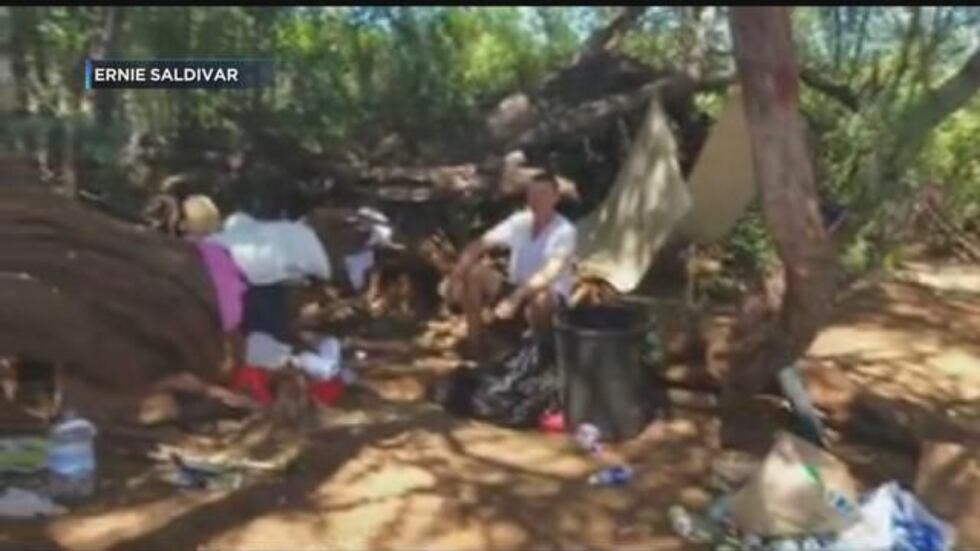 KIHEI, MAUI (HawaiiNewsNow) - There is a massive and mysterious illegal dumping ground in South Maui.
While some are blaming the homeless, it doesn't explain the huge amount of garbage that has neighbors disgusted and appalled.
The area is right along South Kihei Road and directly across from the Kihei Veterinary Clinic. The clinic's owner knew there was trash there but not that much.
"I was appalled, disgusted. I couldn't believe how much there was going on back there. I could see some of the encampment out front and I figured there was a little but more than that, but when I saw the video it looked like a county dump, I couldn't believe how bad that looked," said Dr. Jerob Leaper, Lead Veterinarian.
Ernie Saldivar recorded the dump site three weeks ago on his cell phone. He found mounds of trash tucked inside a wooded area.
Family Life Center Executive Director Maude Cumming said homeless outreach workers went down to the site a couple of weeks ago but all six people refused help.
The land belongs to Wesco Properties, Inc. from California, which is legally responsible for cleaning it up and have done so twice before.
Maui County Spokesman Rod Antone said the county is working with the property manager through its homeless coordinator and community policing unit.
But the homeless keep coming back.
In Saldivar's video, one squatter said he was trying to clean up as best he could.
The property owner's lawyer, James Schoenfield, said the cleanup process has begun and they are working with the state health department.
"There's some concern when it's cleaned up that rodents or something else might migrate to other properties…they are concerned, we are concerned as well, and our cooperating with them," Schoenfield said.
Councilwoman Kelly King, who represents the district, said there is $1.5 million budgeted to help with homelessness in South Maui and they are currently discussing various options with the community.
"As a Councilmember, I got a little tired of watching these people get moved around from place to place…I don't think it's productive to keep moving homeless people around, we need to start looking at the real issues," the councilwoman said.
Councilwoman King is holding a series of meeting to address the problem. The public is invited to attend. The next meeting is scheduled for Monday at the Kihei Community Center at 5:30 p.m.
Copyright 2017 Hawaii News Now. All rights reserved.