Finalist for police chief defends integrity after criminal trial 24 years ago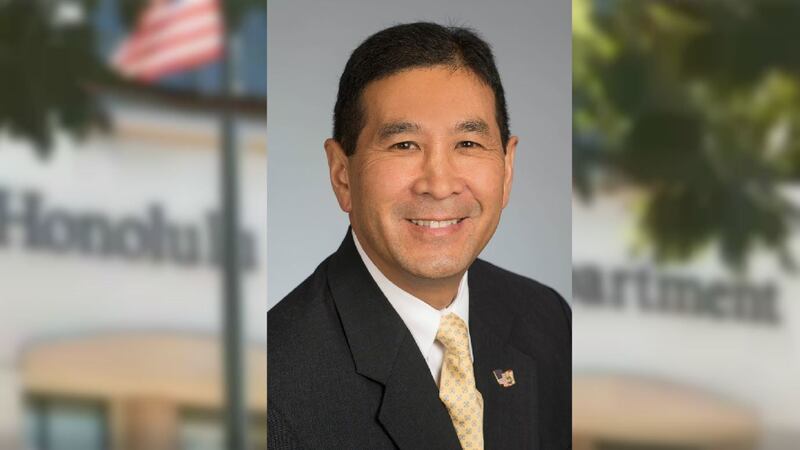 Updated: Oct. 17, 2017 at 9:13 PM HST
HONOLULU (HawaiiNewsNow) - Retired federal agent Thomas Aiu is being forced to defend himself after questions have been raised regarding his testimony in a 1992 tax fraud case, United States v. Harada.
Aiu's truthfulness on the stand was a concern and got him barred from testifying in other cases.
The issue is being brought up now by former judge and federal prosecutor Steven Alm, who wrote a letter to the Honolulu Police Commission because Aiu is considered a top candidate for the HPD Chief position.
Documents obtained by Hawaii News Now show that the Justice Department conducted two investigations into claims against Aiu's testimony, and in both cases, found that Aiu did nothing wrong.
The memorandums show the Justice Department also wrote that Aiu could return to the stand.
Nonetheless, he remained blackballed by other federal prosecutors in Hawaii.
That led to a civil complaint filed by Aiu against Alm, the U.S. Attorney at the time.
Keith Kiuchi, who represented Aiu in the civil claim, called the blackballing a form of retaliation because the outcome of the tax fraud case was not favorable to the prosecution.
"At the trial, Mr. Aiu testified truthfully. But because the two defendants were acquitted, the anger of the Asst. U.S. Attorney at that trial was directed at Mr. Aiu, who accused him of misstating how many agents were in the office when Mr. Aiu spoke to an IRS agent, " Kiuchi says, "Despite Mr. Aiu being cleared of any wrongdoing, the U.S. Attorney continued to take the position that he should not be allowed to testify in cases in Hawaii. That position was later reversed by a subsequent U.S. Attorney for the District of Hawaii."
Aiu was not available for comment as he was traveling to the mainland Tuesday.
Alm was also out of the state and unreachable.
Copyright 2017 Hawaii News Now. All rights reserved.