Private school fires teacher accused of misconduct with students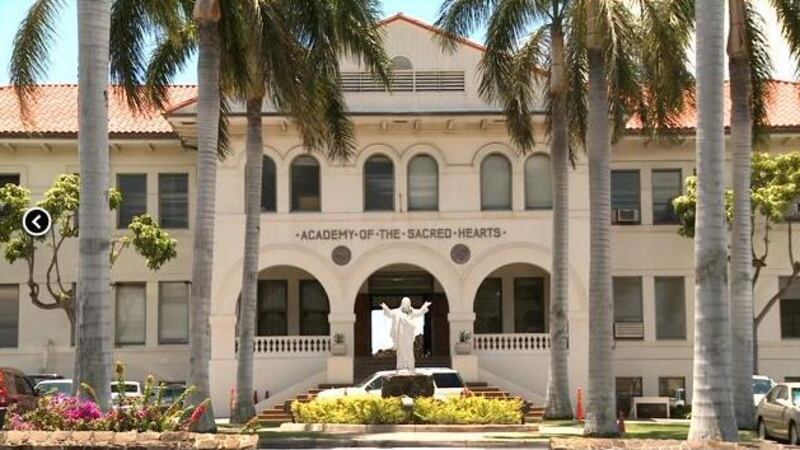 Updated: Oct. 17, 2017 at 6:06 PM HST
HONOLULU (HawaiiNewsNow) - A Honolulu private school has fired a teacher accused of "inappropriate conduct" with students.
A police report has been filed after the incident at Sacred Hearts Academy, a police spokeswoman confirmed.
In a statement, Sacred Hearts Head of School Betty White said two students came forward to report the alleged misconduct, and the teacher was dismissed on the same day.
In 2015, a veteran Sacred Hearts teacher was sentenced to a year behind bars for sexually assaulting a student.
Copyright 2017 Hawaii News Now. All rights reserved.