Hawaii is one of the worst states for teachers, new report says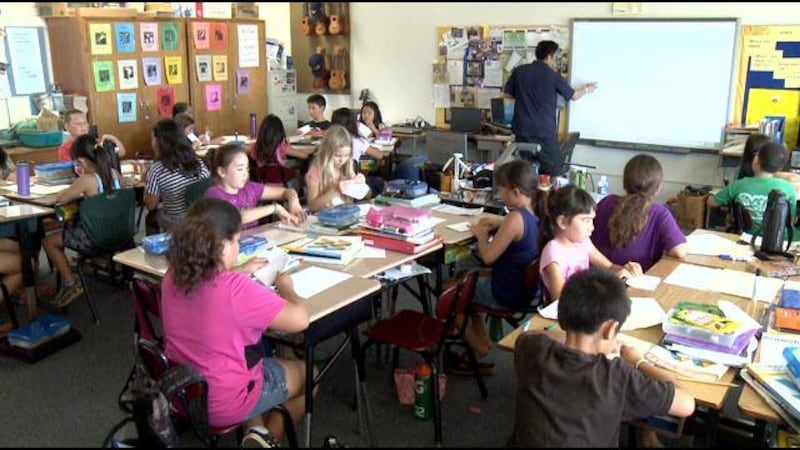 Updated: Sep. 25, 2017 at 3:20 PM HST
HONOLULU (HawaiiNewsNow) - Hawaii may be paradise for many, but it's anything but paradise for most teachers.
A new report says Hawaii is the second-worst state for teachers.
The financial website WalletHub compared all 50 states and Washington, D.C., analyzing everything from teachers' income growth potential to teacher safety.
Hawaii got dead last for average starting salary and average annual salary.
The state also received low scores for the quality of the school system – 39th -- and the pupil-teacher ratio – 35th.
The state that ranked worse than Hawaii for teachers was Arizona.
New York, New Jersey and Illinois received the highest scores.
Copyright 2017 Hawaii News Now. All rights reserved.