Organic produce farm in Waianae gets funding to expand, creating jobs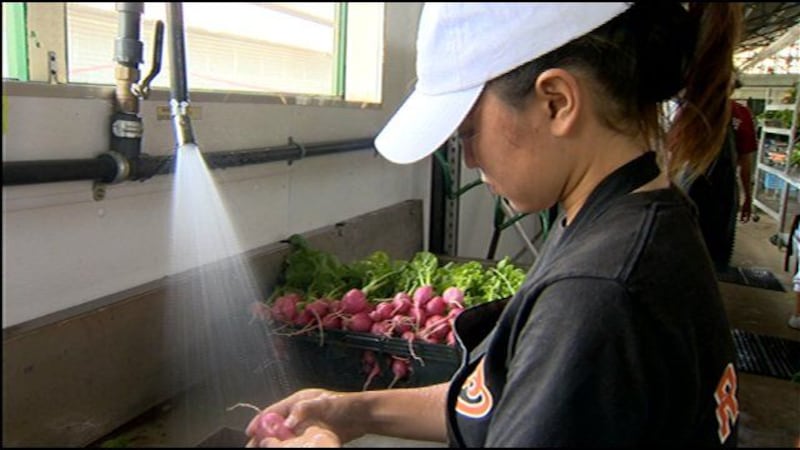 Published: Sep. 21, 2017 at 9:22 PM HST
|
Updated: Sep. 22, 2017 at 9:08 AM HST
WAIANAE, OAHU (HawaiiNewsNow) - A farm on Oahu's west side is getting a major financial boost from the Economic Development Administration that is expected to bring hundreds of jobs to Waianae.
Mao Organic Farms prides themselves on producing fresh, organic produce for the community. Members of Hawaii's Congressional Delegation announced Thursday the farm would receive $1.6 million to expand its operations.
The money from the EDA will go to building a new facility to house agricultural produce processing operations, and farmer training.
About 200 jobs are expected to be generated from the expansion.
"Food security is one of the greatest challenges facing Hawaii, as our state still imports more than 85 percent of its food, while also facing an aging farming population," U.S. Representative Tulsi Gabbard said. "This funding will bring jobs and investment to the Waianae coast along with critical training for the next generation of local farmers and agriculture producers."
Mao Organic Farms also offers youth programs that help teens find potential career paths.
Former First Lady Michelle Obama also toured the farm in 2011, sharing her campaign on battling childhood obesity.
The farm was founded 16 years ago on just five acres of land. Today, farmers there grow 100 tons of food for distribution over a 25-acre spread.
"Agriculture is part of Hawaii's history, and this funding will help it be part of our future, too," U.S. Senator Brian Schatz said.
For more information on the farm, click here.
Copyright 2017 Hawaii News Now. All rights reserved.