Report: Hawaii among 14 states making strides to combat climate change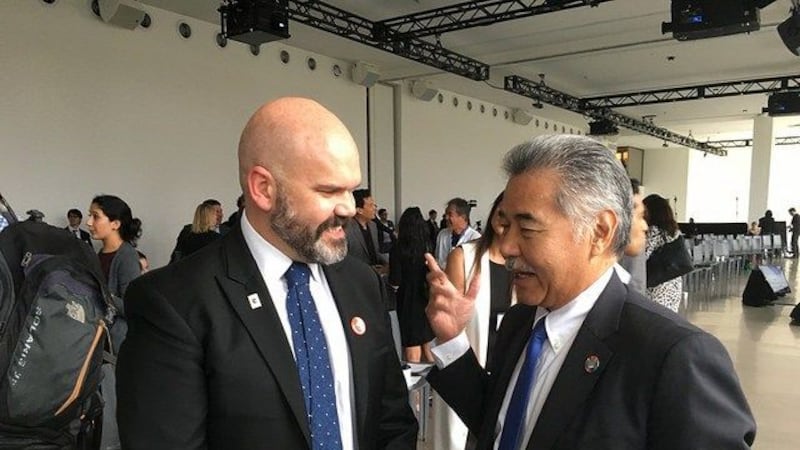 Updated: Sep. 20, 2017 at 5:49 PM HST
By Shelby Mattos HNN Intern
HONOLULU (HawaiiNewsNow) -- Hawaii is among 14 states that have pledged to meet big goals of the Paris Climate Accord.
And a new report highlights their efforts to combat climate change and reduce carbon emissions.
In June, Hawaii signed a law in which the state pledges to meet portions of the Paris Climate Accord. The move came weeks after President Trump announced he was pulling the U.S. out of the Paris Climate Accord.
Hawaii and 13 other states are members of the U.S. Climate Alliance, a bi-partisan coalition formed in response to the president's decision.
According to a new report, the 14 alliance states reduced greenhouse gas emissions by 15 percent from 2005 to 2015. That compares to a 10 percent reduction for the rest of the nation.
The alliance states are on track to reduce greenhouse gas emissions by 24 to 29 percent over the next eight years.
Gov. David Ige was among a number of governors who attended a conference in New York City this week on climate change, and said he's encouraged by the work community leaders are doing to address the issue.
"Collaboration is a critical part of how we move forward as a state, a nation, and as global leaders in addressing climate issues affecting our island state and communities around the world," he said, in a news release.
Hawaii is the first state in the nation to commit to achieving 100 percent renewable electricity -- a target the state hopes to hit by 2045.
Copyright 2017 Hawaii News Now. All rights reserved.