Mayor Wright Homes is getting a much needed, $1.3 billion redevelopment
Updated: Sep. 19, 2017 at 6:15 PM HST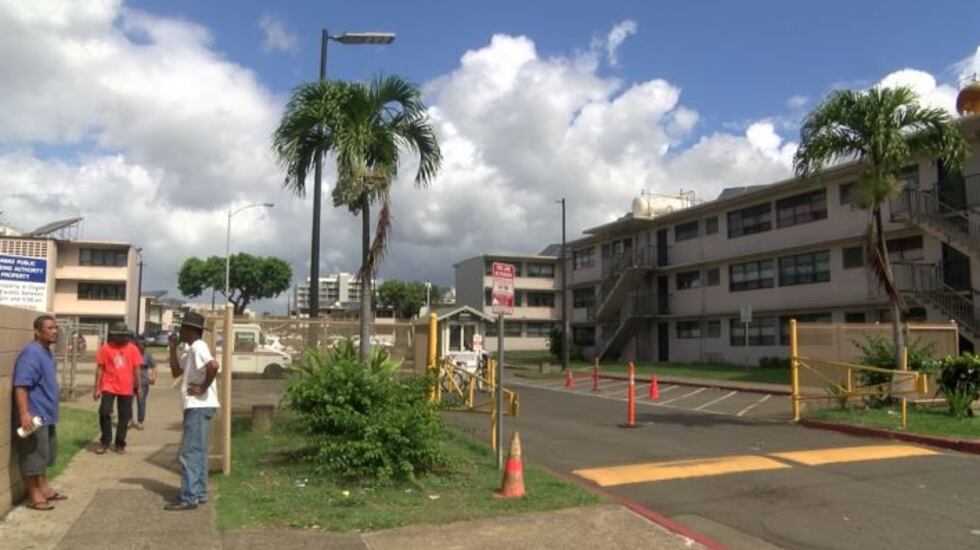 KALIHI (HawaiiNewsNow) - The wheels are beginning to turn on a $1.3 billion project to transform a rundown federal public housing complex in Kalihi.
On Wednesday, the state plans to sign a master development agreement for Mayor Wright Homes with a development team led by Hunt Companies, Inc.
The plan is to replace the existing 364 units and add roughly 2,000 more to create a mix of affordable, workforce and market-rate homes. Four highrise towers are planned along with 80,000 sq. ft. of commercial space.
Resident Andrew Nakoa Sr. said one big concern for tenants is where they will live during construction.
The project will be done in about 5 phases over 10 years to minimize the number of residents who will have to temporarily move out.
"How far is the relocation going to be? Is it from here to Nanakuli? Waimanalo?" wondered Nakoa.
The Hawaii Public Housing Authority said the developer is working on a relocation plan and that tenants will have several options. The state has promised residents the first right of return. Their rent won't go up as long their income is the same.
"Whatever they're paying now, in a 60-year-old unit, they will pay the same in a brand new renovated unit. We will move them at our expense and bring them back at our expense," explained Hakim Ouansafi, executive director of the authority.
But residents are still uneasy about the future of their homes.
"I think it's good that they change and make it nicer. It's just that we're all worried where we're going and if we can come back and what about security?" Nakoa said.
The authority provided conceptual illustrations of the project, but emphasized that the actual design is subject to change. A draft environmental impact statement was recently released. The authority plans to ask lawmakers for $300 million in state subsidies.
"Instead of spending about $400 million to redo Mayor Wright on our own, we'll be spending less teaming up with private developers, having them bring some cash and creating the much needed affordable housing in all the spectrum - not just the public housing, the low of the low," said Ouansafi.
Construction is expected to start in 2019, with the first units ready in 2021.
Copyright 2017 Hawaii News Now. All rights reserved.