Hurricane Iniki: Quick facts about Hawaii's most powerful storm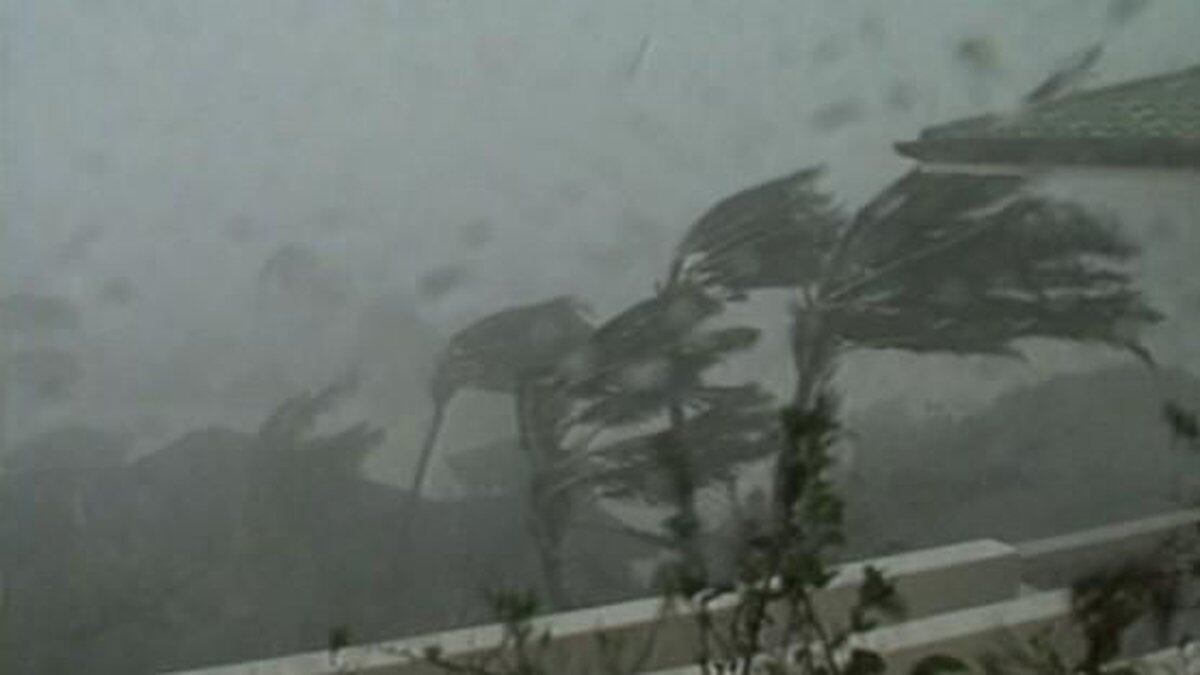 Published: Sep. 7, 2017 at 3:05 PM HST
|
Updated: Sep. 8, 2017 at 5:20 PM HST
Hurricane Iniki is the most powerful storm to hit Hawaii in modern history.

(Image: NOAA via Wikimedia Commons)
On Sept. 11, 1992, Hurricane Iniki made landfall on Kauai as a Category 4 storm with winds of 145 mph. Iniki — which means "strong and piercing wind" in Hawaiian — was the most powerful storm to hit Hawaii in recorded history.
It's also the costliest storm to hit Hawaii.
(Image: FEMA via Wikimedia Commons)
Iniki is the costliest hurricane to hit Hawaii, causing an estimated $1.8 billion in damage. Crop damage was also extensive, destroying tropical fruit, plants and sugar cane.
Six people died in the storm.
(Image: Hawaii News Now)
Six people died after Hurricane Iniki hit. A woman on Kauai died of a heart attack when a portion of her house fell on her. A man was killed by flying debris. Two Japanese nationals drowned when their boat capsized in waters off Kauai. One person died on Oahu after his home was set on fire by a candle. And a National Guardsman died after his truck overturned while trying to avoid live wires during the storm cleanup.
More than 100 people were injured.
And nearly 1,500 homes were destroyed.
(Image: Hawaii News Now)
Nearly 1,500 homes were destroyed and another 5,000 sustained major damage on Kauai. A total of 14,350 homes and buildings were flattened or lost their roofs, according to the American Red Cross.
Although Iniki didn't cause as much damage on neighbor islands, some damage occurred on Oahu, Maui and the Big Island.
The iconic Coco Palms resort -- made famous by Elvis Presley's film "Blue Hawaii" -- suffered some damage and never reopened after the hurricane hit.
Iniki formed in an El Niño year, and its distinctive track continues to be studied.
(Image: Wikimedia Commons)

Hurricane Iniki formed during an El Niño year, meaning ocean temperatures were much warmer than average. There 11 tropical cyclones to form in the Central Pacific region.
The storm forced 'Jurassic Park' filming to shut down.
(Image: Hide Koda/Facebook)
The storm interrupted the last day of filming for the original "Jurassic Park" movie. Director Steven Spielberg, along with the 130 cast and crew members, had to wait out the storm in a hotel.
Spielberg ended up using some of footage from the storm in the movie.
Ever seen Kauai's wild chicken population? It's probably Iniki's fault.
(Image: Chris Justice via Wikimedia Commons)
Wondering why there are so many loose chicken on Kauai? Many speculate these chickens are descendants of birds that escaped after Hurricanes Iwa (1982) and Iniki (1992) blew open coops.
Copyright 2017 Hawaii News Now. All rights reserved.