Another round of king tides roll in, setting record high sea levels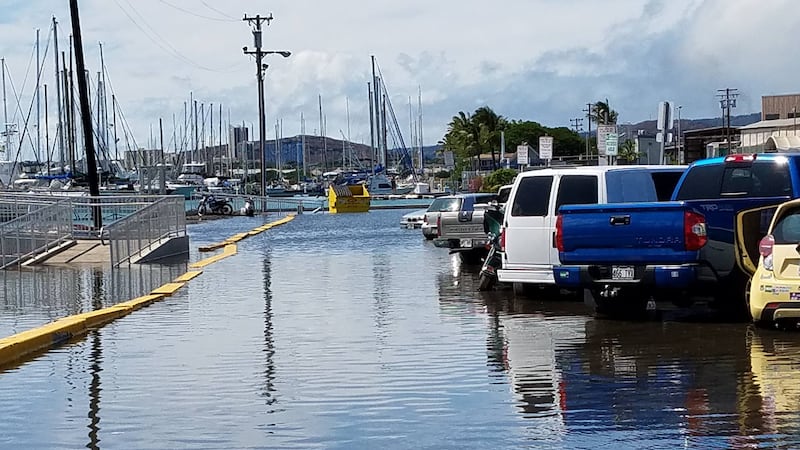 Updated: Aug. 20, 2017 at 8:05 PM HST
HONOLULU (HawaiiNewsNow) - The Keehi Lagoon Small Boat Harbor was underwater Sunday afternoon as king tides rolled in and set records for Honolulu.
A viewer photo sent to Hawaii News Now showing several inches of water flooding the parking lot at the harbor.
Sea levels were about a foot above normal with 3.32 feet recorded at the Honolulu station. That beats records set in recent months.
The higher levels are the combination of an oceanic eddy moving through from east to west and a king tide.
Water levels are expected to begin to slowly lower each day through the week.
Copyright 2017 Hawaii News Now. All rights reserved.