In ongoing estate battle, heiress Kawananakoa's partner accused of abuse
Updated: Aug. 15, 2017 at 10:44 PM HST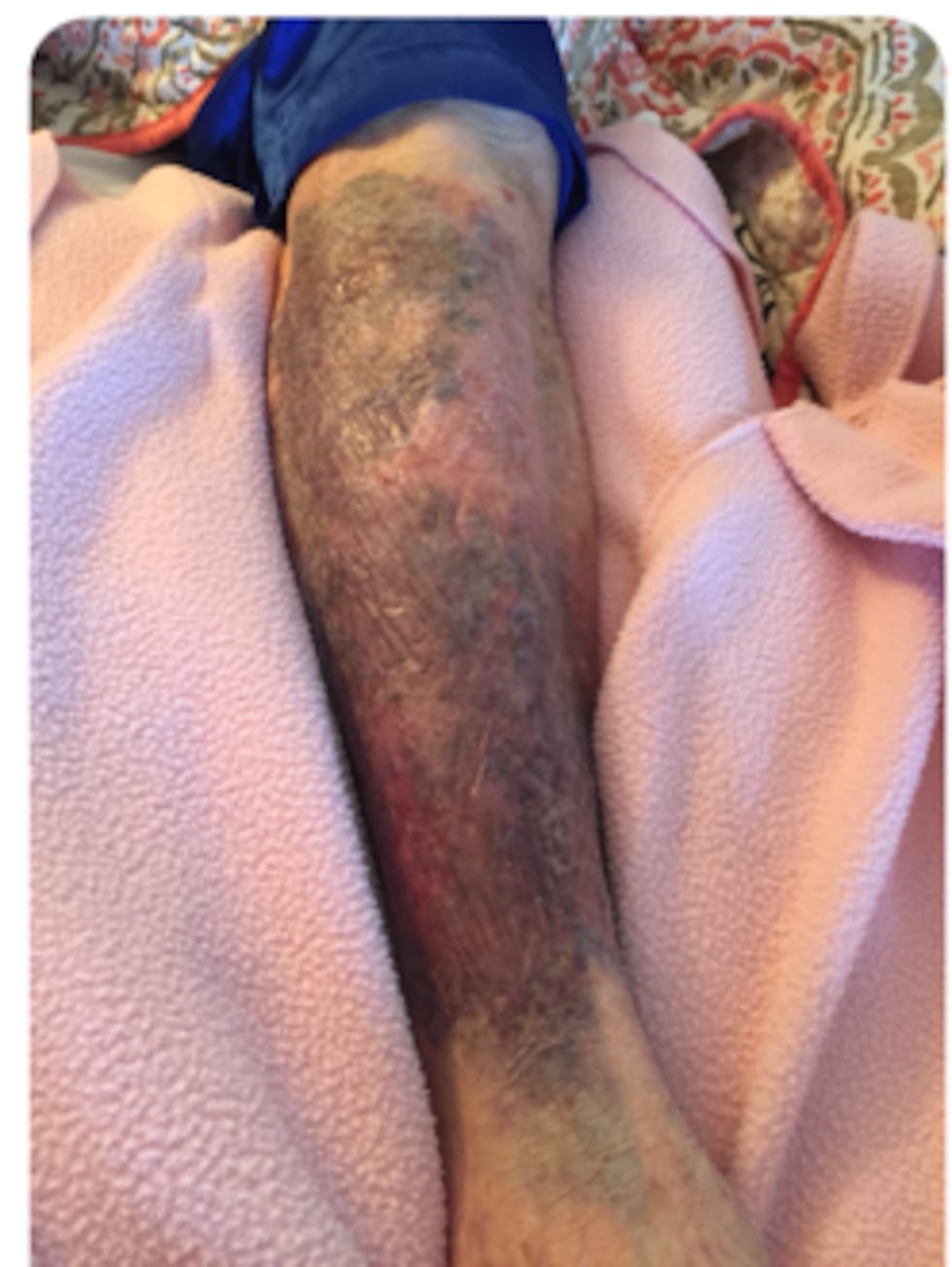 HONOLULU (HawaiiNewsNow) - A trustee of Abigail Kawananakoa's estate is calling on the state to investigate allegations of physical abuse of the 91-year-old Hawaiian royalty descendant by her longtime partner.
But an attorney for Kawananakoa's partner, Veronica Gail Worth, denied that his client hurt the heiress.
WARNING: This story contains images that may be disturbing to some readers.
The abuse charges come as a legal battle over Kawananakoa's $200 million estate is escalating.
James Wright, an attorney and trustee for the $200 million Abigail K. K. Kawananakoa Revocable Living Trust, recently provided the photos to the state Attorney General's office in calling for the investigation, according to several sources.
The photos, taken by household staff last June, show a bruise on Kawananakoa's right arm and a larger, arm-length bruise on her left arm.
Sources said that when Wright asked Kawananakoa how she received the bruises, she told him that Worth was responsible. Sources said that Kawananakoa told him not to tell the police.
But Michael Rudy, Worth's attorney, said there's no truth to the abuse allegation.
"That the photo turned up a year later is unbelievably suspicious," Rudy said.
"If someone had this evidence, they should have turned it in a year ago."
Wright, who did not provide the photos to Hawaii News Now, had no comment.
In court documents, Wright said that Kawananakoa suffered a stroke in June that left her mentally unfit to manage her finances.
He alleged that Worth is exploiting Kawananakoa at the expense of her charitable foundation.
But in a letter released by Worth this past weekend, Kawananakoa said she only suffered a minor attack and that it is Wright who is mismanaging her financial affairs.
She said she fired Wright and thanked Worth for her support.
The state Attorney General's office is now looking into the legal battle over Kawananakoa's fortune. It is involved because of allegations that charitable assets set aside for Native Hawaiians are being squandered.
Kawananakoa is a descendant of Queen Kapiolani and a great-granddaughter of James Campbell, the founder of the Campbell Estate fortune.
When the Campbell Estate dissolved in 2007, she inherited about one-eighth of the $2 billion trust, or about $250 million.
The Campbell Estate has since been converted into a private for-profit corporation, James Campbell Co., of which Kawananakoa holds nearly $200 million of its stock.
Legal documents obtained by Hawaii News Now show that Worth recently asked Kawananakoa for 190,000 shares of her Campbell stock. That's worth about $26 million. But the request was rejected.
Back in 2005, Worth also asked the heiress for a $50,000 a month income for the rest of her life. HNN has learned that Worth currently receives an income of about $700,000 a year.
The 63-year-old Worth has been Kawananakoa's partner for nearly two decades. She previously was married to former Kamehameha Schools football coach Earl Harbin, whom she divorced in 1989.
Worth declined to comment.
Copyright 2017 Hawaii News Now. All rights reserved.