Scrutiny of Oahu company grows after it's tied to 2 recent plane crashes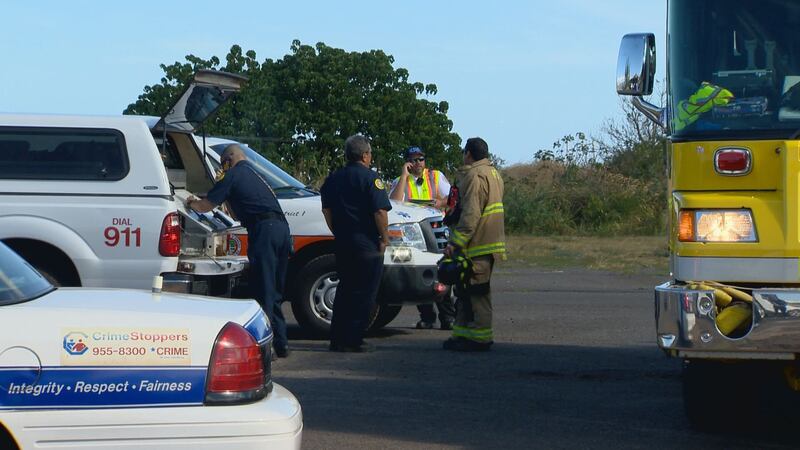 Updated: Jul. 31, 2017 at 9:18 PM HST
HONOLULU (HawaiiNewsNow) - As four grieving families begin to plan memorial services, investigators are still trying to figure out what caused a deadly plane crash in Kunia.
On Friday evening, a Beechcraft 19 single-engine plane carrying four friends vanished during a sunset flight. The wreckage was found on Saturday afternoon. Now, the owner of the plane is facing growing scrutiny due to another crash involving one of his planes in June.
Friends of the pilot involved in the latest accident, Dean "Dingo" Hutton, described him as an adventurous soul.
"He lived his life every day to the fullest," said Jon Ory, a friend of the South Carolina native.
Friends said Hutton moved to Hawaii earlier this year and had a passion for many things, including surfing and flying.
"He was very serious. He was a meticulous pilot, went through the safety checklist, and everyone who flew with him said they felt totally safe," said Hutton's friend, Andrew Lassiter.
On Saturday, search crews found the wreckage of the missing plane in the mountains above Kunia. The impact killed Hutton, along with Heather Riley, Gerrit Evensen and Alexis Aaron.
Jahn Mueller, who rented out the aircraft, also owned another plane that went down under the Moanalua Freeway on June 30, injuring three men. The preliminary National Transportation Safety Board report indicated that the aircraft lost engine power shortly after takeoff.
Attorney and pilot Rick Fried represents Jason Torikawa-Domingo, one of the passengers in the June crash.
"He has still got a lot of problems. He has got major jaw injuries. He's had serious problems with his back. He has been unable to go back to work," Fried said.
Fried said he has concerns about the company's aircraft maintenance and he has requested information from the state.
"We were asking for all sorts of maintenance records and I'm told that in this recent crash, the engine logs weren't available, so there's some strange stuff going on," he said.
Mueller issued a statement on Sunday offering his condolences. He also said that Hutton recently experienced an alternator problem in that same plane, but that the issue had been fixed. Mueller did not respond to a request for comment on Monday.
According to Fried, there was a weather warning on Friday in that mountainous area for stiff trade winds. He is waiting to see the results of the NTSB investigation.
"It looks now that Mr. Mueller may be out of business with these two planes going down," Fried said.
Copyright 2017 Hawaii News Now. All rights reserved.