Bill outlawing use of electronics in crosswalks heads to mayor's desk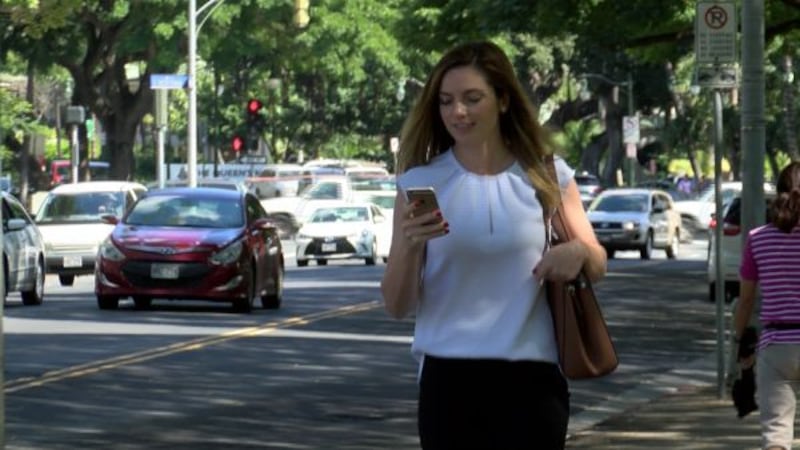 Published: Jul. 13, 2017 at 12:52 AM HST
|
Updated: Jul. 13, 2017 at 5:50 AM HST
HONOLULU (HawaiiNewsNow) - A bill that would fine pedestrians who use mobile electronic devices while crossing the street passed its third reading Wednesday.
The bill passed with a 7-2 vote in favor with Councilmembers Ann Kobayashi and Ernie Martin voting no.
Bill 6 prevents pedestrians from using cell phones, pagers, tablets, laptop computers, handheld video games or digital cameras while crossing the street.
Those caught face fines of $100 for the first offense, and up to $500 for a third citation.
The bill, however, doesn't prohibit audio equipment, so listening to music with headphones will still be allowed.
Supporters of the bill say it will hold pedestrians and motorists responsible for actions on the road, while critics called the bill intrusive and "another attempt at local government overreach."
HPD has expressed support of the measure.
The bill now heads to Honolulu Mayor Kirk Caldwell's desk. If signed into law, enforcement could begin in October.
Copyright 2017 Hawaii News Now. All rights reserved.