Thousands of state employees to get 4.25% raise as part of arbitration settlement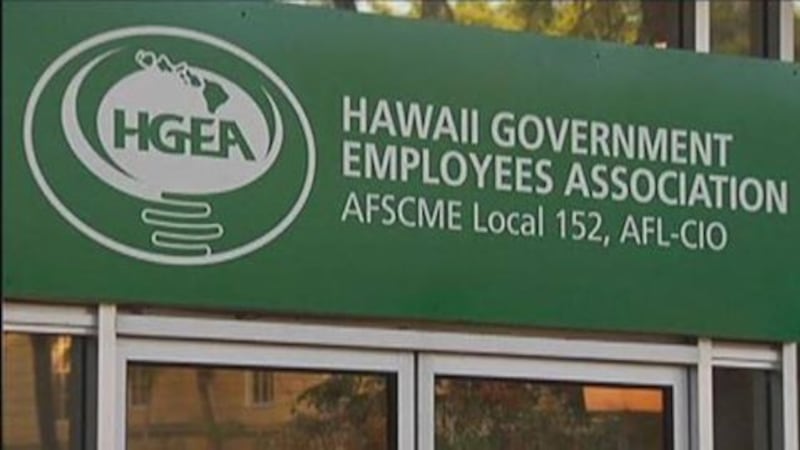 Updated: Apr. 27, 2017 at 4:14 PM HST
HONOLULU (HawaiiNewsNow) - More than 25,000 state employees will receive raises and improved medical benefits under the terms of an arbitration agreement between the HGEA and state that was reached Thursday, the union says.
The agreement involves most blue and white collar positions, including those of a supervisory nature, but does not apply to education employees, law enforcement officers and ocean safety officials, which operate under different contracts.
"HGEA has been fighting for fair and decent salary increases," reads a copy of an internal HGEA memo obtained by Hawaii News Now. "Now, the arbitration panel has rendered its decision. Although it's not as much as we wanted and believe you deserve, the award is significantly more than the employers offered before we went to arbitration."
Total pay increases of 4.25 percent will occur over the two year contract period, which runs from July 1 of this year to June 30, 2019.
"Hawaii's high cost of living has made it difficult for many working families to make ends meet," said HGEA Executive Director Randy Perreira. "This arbitrated decision represents a fair increase for our bargaining unit members, and is in line with the recent settlement and arbitration awards for other bargaining units."
In year one, pay raises totaling 2 percent will be issued on July 1, including raises for those employees not assigned to a salary schedule. Employer contributions toward employee medical insurance payments will increase 9 percent.
A 2.25 percent pay increase goes into effect the following year.
In general, the union says, arbitration awards range from approximately 6% to 7% over the two-year period. In this case, each individual unit's pay increasewill depend on when they receive their step movement, and if it occurs during the two-year cycle.
"There is still work to be done to bring salaries up to a competitive level in order to recruit and retain the best possible workforce," Perreira said. "But we are grateful that this is a positive step in that direction."
Information meetings are being scheduled to help explain the agreement to union employees.
This story will be updated.
Copyright 2017 Hawaii News Now. All rights reserved.