State lawmakers grilled over proposal to extend rail tax
Published: Apr. 26, 2017 at 10:29 PM HST
|
Updated: Apr. 26, 2017 at 10:59 PM HST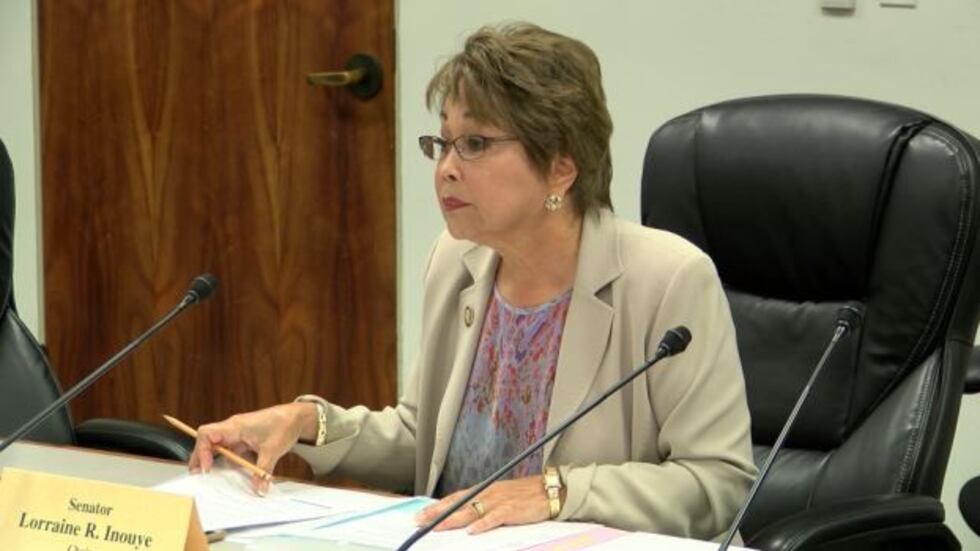 HONOLULU (HawaiiNewsNow) - State lawmakers clashed Wednesday over plans to extend a tax to cover a $3 billion shortfall for Honolulu's rail project.
With just two days left to reach a deal, Senate and House conferees made little progress in their initial meeting Wednesday as the House's key negotiator grilled her Senate counterpart.
"What is the specific dollar amount you are going to tax the elderly and the poor?" House Finance Chair and conference Co-Chair Sylvia Luke asked Senate Conference Chair Lorraine Inouye.
The conference meeting comes as Mayor Kirk Caldwell is asking for a 10-year extension to pay for the project whose costs have nearly doubled to $10 billion.
Luke also asked whether key senators -- like Senate Ways and Means Chair Jill Tokuda -- even agree with the Senate proposal.
"So currently this is not the position of the Senate if you have not cleared it with the WAM Chair?" Luke asked Inouye.
"We have not," Inouye responded.
The Senate's conference draft includes the 10-year extension, plus a 19 percent cut for the state Transportation Department to pay for fixes to Hawaii's highways. But it later backed of that proposal.
"As far as we're concerned we're not going to stop the rail and that's the position of the Senate, that we will not stop the rail halfway," Inouye said.
The mayor and rail supporters say the rail tax needs to last until 2037 to generate enough money.
"It's very clear that the two-year option isn't enough to get us there without massive property taxes. So for us, that's off the table," said Tyler Dos Santos-Tam, executive director of the Hawaii Construction Alliance.
Negotiations will resume Friday morning.
Copyright 2017 Hawaii News Now. All rights reserved.