New signs around Oahu installed to promote environmental, cultural protection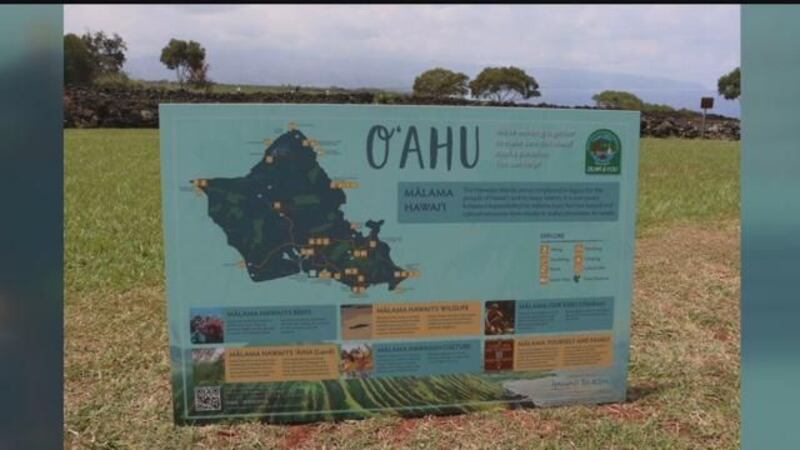 Updated: Apr. 20, 2017 at 11:45 PM HST
HONOLULU (HawaiiNewsNow) - New signs promoting environmental and cultural care are being installed around Oahu.
About 30 signs were installed Thursday at various locations. The signs include a map of Oahu with popular hiking, snorkeling and camping spot suggestions. The signs also provide tips on how to protect Hawaii's sensitive environment.
"We are part of this natural area, when we go to these places we go to them because they are special, they are reefs, they are forests, they are parks, there is wildlife there. So we want to take care of these places." Suzanne Case, DLNR Chair, said.
The signs also features a QR code that provides more information when scanned.
The project was supported by funds from the Hawaii Tourism Authority, and cost about $46,000.
Copyright 2017 Hawaii News Now. All rights reserved.