Amid immigration crackdown, Hawaii seeks sanctuary status
Updated: Apr. 18, 2017 at 6:10 PM HST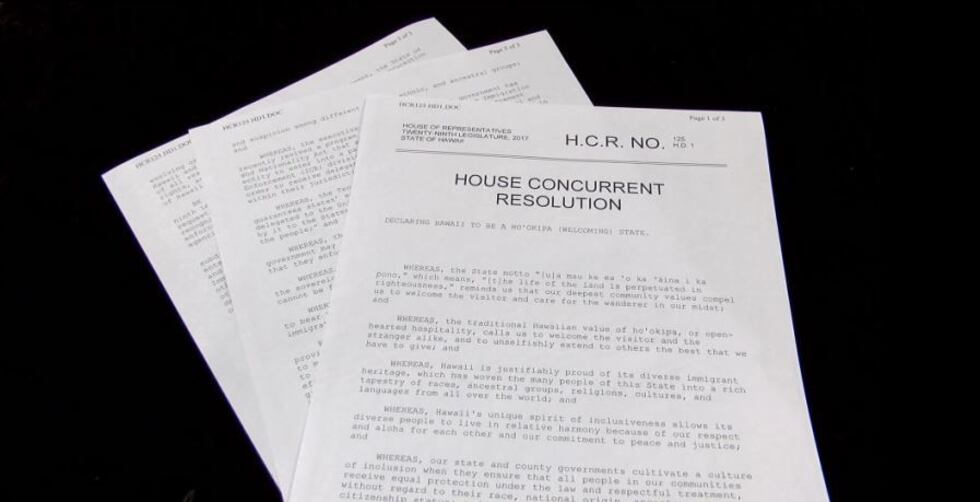 HONOLULU (HawaiiNewsNow) - Hawaii is another step closer to becoming a sanctuary state.
The Senate Judiciary Committee agreed with House lawmakers Tuesday and passed the Ho'okipa Resolution, which urges local law enforcement to refuse to carry out President Trump's immigration policies.
As a sanctuary state, law enforcement would refuse to assist with immigration crackdowns under consideration.
"We don't need them acting like federal immigration officers.They should focus on keeping us safe," Maui Rep. Kaniela Ing said.
Ing initiated the call for Hawaii to become a sanctuary state in which law enforcement doesn't ask whether people are legally in the country. The resolution calls on Hawaii to become a Ho'okipa or "Welcoming" state.
Republican state Rep. Bob McDermott said either way, it's an attack on Trump. And he believes Hawaii will pay for it.
"Hawaii is being an antagonistic thorn in the side of the administration," he said. "We could potentially lose federal grants from the Justice Department."
But state Rep. Joy San Buenaventura doesn't expect repercussions from Washington.
"I don't expect there to be much push back, especially since we've already opposed the travel ban," she said.
There was no opposing testimony to the resolution at the hearing.
Supporters called for protecting the state's 21,000 illegal immigrants.
"Many of our agricultural workers are undocumented. Do we really want to send them away en masse?" said Charles Schenk, ACLU's PeoplePower.
The resolution may not carry the weight of law, but McDermott said it still sends the wrong message.
"My wife is an immigrant. She was not born in the United States. But she came here legally. There's a process -- legal immigration," he said.
The Welcoming State, or Ho'okipa Resolution, now goes back to the House. There, it's likely to pass a final vote.
Copyright 2017 Hawaii News Now. All rights reserved.