Number of medical marijuana patients soars as state preps for dispensaries
Updated: Apr. 12, 2017 at 9:21 PM HST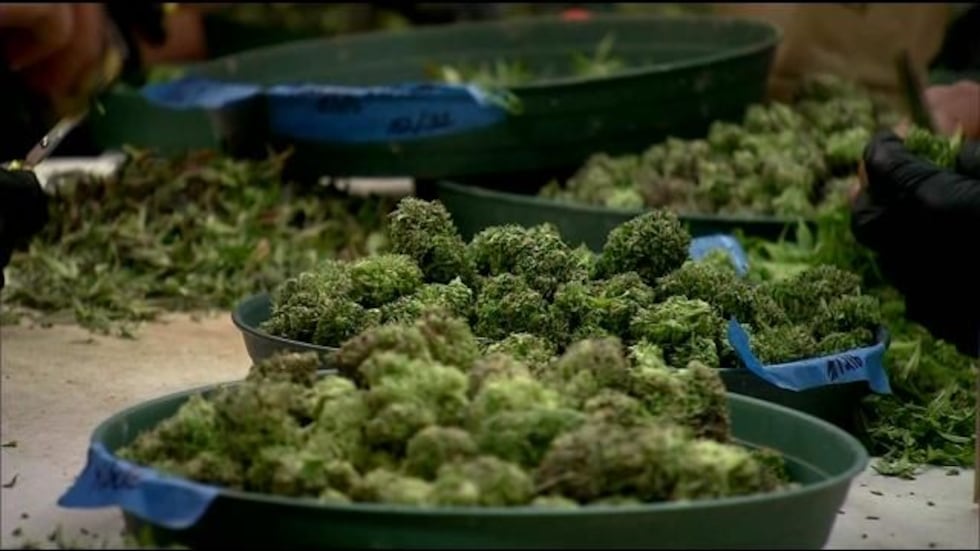 HONOLULU (HawaiiNewsNow) - The state is slowly making progress toward the opening of Hawaii's medical marijuana dispensaries.
In fact, the first certified lab may be ready to start testing products soon, according to the Hawaii Department of Health.
The number of medical marijuana patients in Hawaii is rapidly rising, with 16,275 people registered as of the end of last month. Health Department workers are struggling to keep up with the demand for registration cards.
"We currently are at 11 days turnaround time, business days for processing, and the queue is 1,200 deep, so that's an average of 100 applications per business day," said Scottina Ruis, the coordinator of the Medical Marijuana Registry Program.
Four of the eight dispensary licensees have received approval to start cultivation, but delays with the software tracking system and the lack of state-certified private labs to test the products have proved to be costly problems.
"We are losing a lot of money every month as we wait for things to happen, in areas that are outside of our control," said Michael Takano, chief executive officer of Pono Life Maui. "It's painful, not just for us, but for the patients that have had hope and have been waiting."
The state is working with three labs on the application process.
"We anticipate that there will be at least one certified private laboratory in operation before summer," said Keith Ridley, chief of the health department's Office of Health Care Assurance.
One of the applicants, however, isn't so sure about that deadline.
"It could be as early as this summer, but we would have to see a drastic change in the attention with DOH and with the narcotics division to resolve these final issues," said Michael Rollins, chief administrative officer of PharmLabs.
Lawmakers are pushing the health department to start certifying labs so that dispensaries will finally be able to start sales.
"They're going to have product, they can't sell it. They're not going to be able to do anything with it and I don't think that's acceptable," said state Sen. Roz Baker (D, South & West Maui).
Copyright 2017 Hawaii News Now. All rights reserved.