Sick beachgoers say 'cesspool' at Pokai Bay is source of infections
Updated: Mar. 23, 2017 at 6:48 PM HST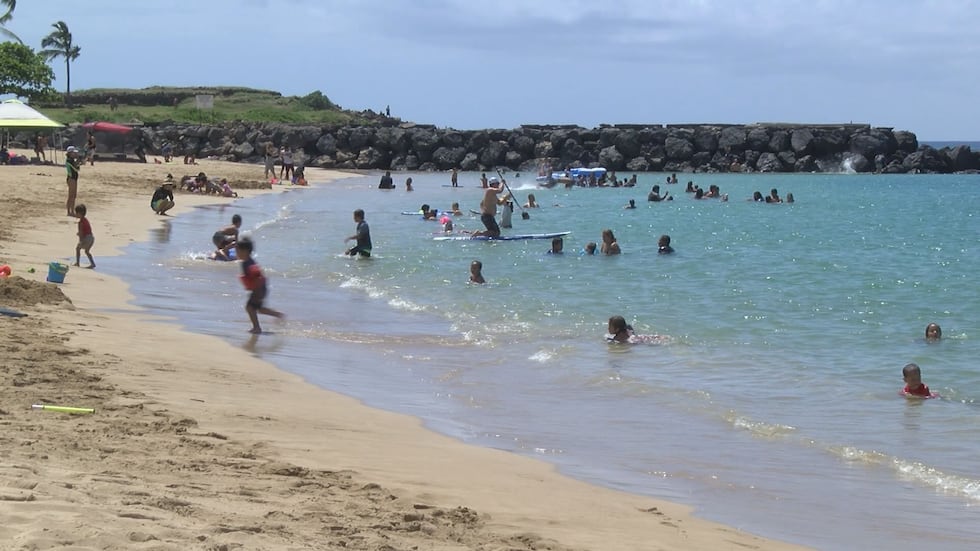 WAIANAE, OAHU (HawaiiNewsNow) - With its calm, clear blue waters, Pokai Bay Beach Park is a favorite gathering place for families, swimmers and ocean recreation.
But some regular beachgoers say there's something lurking in the bay -- something that's making people sick.
"Over here, everybody getting staph infections over here," said longtime Waianae Coast resident Bruce DeSoto, who says he's gotten sick three times in the last five years. "I have plenty of my friends get staph infections over here."
Those friends include Malatsi Sofa, who spent five days in the hospital this week for a staph infection he developed after paddle boarding in the bay.
"As soon as I went home I got the shakes, fever, all that," he said. "My temperature went up 102."
While there's no definitive link, some blame the lack of circulation in the bay for the problem.
An offshore breakwater, built several decades ago, protects the beach from surf and erosion. But some say it also traps pollutants.
"There's been an accumulation of silt and rotten things that get flushed over to this side of the bay, and there's no release," said Pokai Bay resident Bunky Bakutis. "We pretty much we have a cesspool on the bottom over here."
Resolutions introduced by State Senator Maile Shimabukuro and State Reppresentative Cedric Gates call for state and federal governments to study ways to improve the water flow.
"People have talked about taking a whole section out of the break wall," said Shimabukuro.
Another plan calls for drilling three holes at the bottom of the breakwater, so that water can flow through, she said.
The Senate resolution will be heard on Friday. A proposed amendment to the measure calls for that the state Health Department to study the water quality before any construction is started.
Copyright 2017 Hawaii News Now. All rights reserved.