At town hall, frustrated voters pepper Gabbard with tough questions
Published: Feb. 26, 2017 at 3:51 AM HST
|
Updated: Feb. 26, 2017 at 9:32 AM HST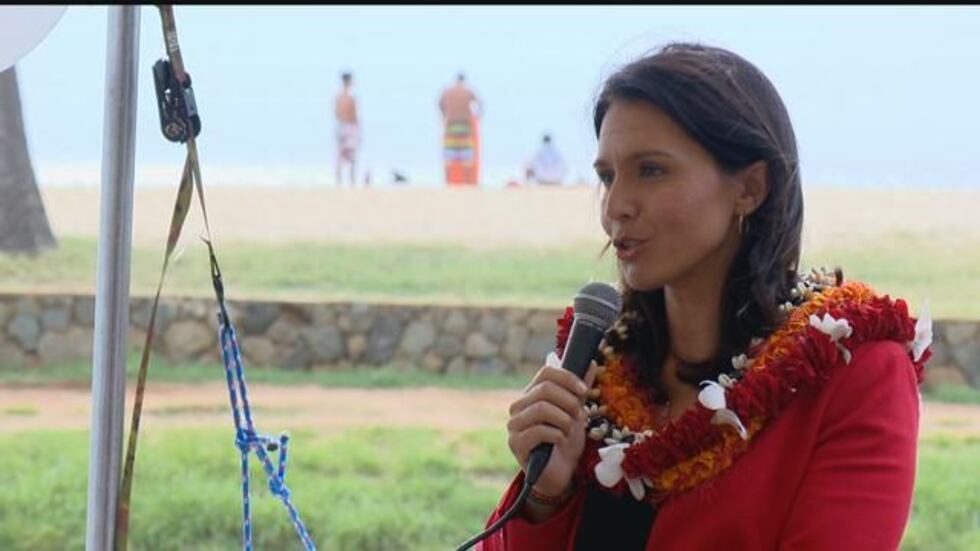 WAIANAE, OAHU (HawaiiNewsNow) - A town hall with U.S. Rep. Tulsi Gabbard included some heated exchanges Saturday, as some constituents questioned her about her recent trip to Syria and her stance on the president.
The "Congress on your Corner" gathering in Waianae came a day after critics complained about her accessibility.
One attendee urged Gabbard, D-Hawaii, to push for more transparency from the White House: "If there's a cancer in the presidency we need to know, so what are you going to do about getting Donald trump to release his tax returns?"
Constituents also fired off questions surrounding Gabbard's controversial trip to Syria in January, when she met twice with dictator Bashar Al Assad.
"Did you vet these men before you allowed them to arrange your trip to Syria?" an attendee asked.
It wasn't always easy for Gabbard to get a response in.
At one point, Gabbard said, "I'm trying to answer your question ... you can speak for me or I can speak for me."
There's been growing concern from some about Gabbard, and that frustration has been building for weeks after some say the representative hasn't made herself available to answer constituent questions.
"It's important. She's our voice in the House and we would like to know where she stands," said attendee Huiwen Leo.
Gabbard said constituent outreach is a top priority. She and her team hosted nearly 200 community events in Hawaii last year and helped 920 residents get help with federal agency casework.
"My district includes every island in the state," she said. "My job is to work for the people of Hawaii and to try my best to deliver results."
Gabbard is expected to fly back to Washington D.C. on Sunday and hopes to return to Hawaii during the next Congressional recess.
Copyright 2017 Hawaii News Now. All rights reserved.