Lawmaker calls for consolidation of UH-Manoa administration after failed chancellor search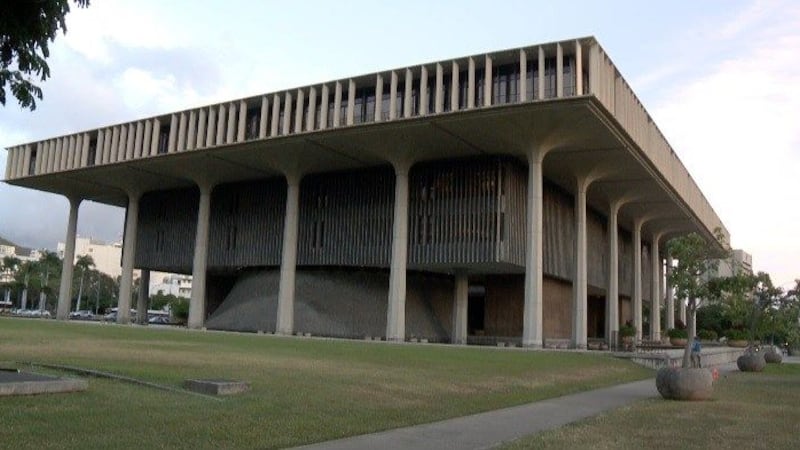 Updated: Feb. 16, 2017 at 7:58 PM HST
HONOLULU (HawaiiNewsNow) - A local lawmaker is calling for the consolidation of administrative positions at the University of Hawaii at Manoa after a nationwide search for a new Chancellor came up empty.
"If the president or his administration can provide the services assigned to the chancellor, and the university can still function, why does the chancellor's office even exist in its enormous capacity?" Maui Representative Kaniela Ing said.
Ing believes the UH administration has always been "top-heavy" while students and staff yield the brunt of rising costs and fees.
"The last full-time chancellor made nearly $439,000 dollars a year before benefits. Imagine how many students that money could help?" Ing said.
Ing also feels President David Lassner has increased university efficiency by holding the dual position of President and Chancellor since he took on the added responsibility in September 2016.
Lassner, however feels the positions should remain as two separate positions.
"I recognize, perhaps better than anyone, that the UH presidency and the Manoa chancellorship are two distinct, large and difficult jobs," Lassner previously said.
Upon the announcement of the failed Chancellor search, Lassner stressed the urgency and the need to fill the position.
"It is my view that Manoa can't wait for a new chancellor to be selected to make the advances we need now, and that uncertainty places a severe damper on forward progress," Lassner said.
A House Concurrent Resolution to conduct a study on impacts of administration consolidation is being drafted by Rep. Ing.
"I just want to make sure that working folk's hard earned dollars are ending up where it counts, and not being wasted in redundant, wasteful, administrative expenses," Ing said.
Copyright 2017 Hawaii News Now. All rights reserved